Arkansas Ranked 2nd for Commercial Drone Readiness in U.S.
October 25, 2022
Arkansas is one of most drone-friendly states in the nation, according to a new study.
The Mercatus Center at George Mason University recently released "Is Your State Ready for Drone Commerce?," a research study of how prepared each state is for commercial drone services. In the study, Arkansas was ranked the second most-prepared state for drone commerce in a state-by-state scorecard.
Arkansas' drone readiness increased from 2021 to 2022, based on the Mercatus Center's 2021 and 2022 rankings. In 2021, Arkansas had the third-highest drone readiness ranking, behind Oklahoma and North Dakota. Arkansas' overall score increased by two points, bringing it into the no. 2 spot, tying with North Dakota, in 2022.
The scores were based on six "Drone Readiness" factors:
Airspace lease law
Avigation easement law
Task force or program office
Law vesting landowners with air rights
Sandbox
Jobs estimate
Arkansas received top marks for its airspace lease law, avigation easement law, landowner air rights, and its jobs estimate.
Under Arkansas law, various public authorities are legally permitted to lease low-altitude airspace above state and local roads. According to Ark. Code Ann. § 27-64-101 (2017), the Arkansas Department of Transportation, county courts, and the governing bodies of cities and towns are allowed to enter into leases, contracts or other agreements with private property owners for the use of air rights above roadways under their authority.
An avigation easement law protects drone operators from nuisance and trespass laws, provided that the drones do not disturb people on the ground. Aircraft are allowed to fly over land and water as long as the aircraft flies at "sufficient height and without interference to the enjoyment and use of the land or water beneath" and does not result in "actual damage to the land or water or property theron or therin or use of the land or water beneath," according to Ark. Code Ann. § 27-116-102.
This law also assigns air rights to the owner of the ground below, while providing right of passage to aircraft. By providing air rights to landowners, Arkansas has reduced the litigation risk for drone operators, according to the Mercatus Center study.
Arkansas' drone readiness score was also based on the state's drone jobs estimate. The Mercatus Center study shows Arkansas ranks in the top quintile in the nation for the number of drone-related jobs per 100,000 people.
Drones are one part of the future mobility sector – an industry in which Arkansas is well-positioned to be a national and global leader in the years to come.
In February 2022, Gov. Asa Hutchinson established the Arkansas Council on Future Mobility, which will lay the framework for Arkansas' leadership in the future mobility sector. The council is tasked with making policy recommendations to support the development of advanced mobility, searching for opportunities to work with innovative companies, and creating partnerships with businesses that are pushing the boundaries of advanced mobility.
Cyrus Sigari, the co-founder of jetAVIVA and UP Partners, serves as the chairman of the Arkansas Council on Future Mobility. Sigari's UP Partners recently hosted the 2022 UP.Summit in Bentonville, bringing more than 250 mobility and technology executives from around the world to Arkansas. During this invitation-only event, executives and venture capitalists had the opportunity to discuss the future of transportation and mobility and to see demonstrations of the latest mobility technology.
"Think Sun Valley meets CES meets the Oshkosh Airshow meets Burning Man meets TED meets Davos," Sigari said. "The world's industry leaders are coming together for three days of airshows, first-time product reveals, major announcements, and inspirational speakers."
Gov. Hutchinson also signed a Memorandum of Understanding with Oklahoma Gov. Kevin Stitt, creating a partnership to position Arkansas and Oklahoma as a hub for the advanced mobility sector. As part of this effort, the partners will work to create new research and testing space, support local mobility startups, and attract new companies to the region.
"I have seen enough of space-age mobility and technology in Arkansas to know that drones and autonomous vehicles are no longer the stuff of science fiction," Governor Hutchinson said. "Arkansas is rich with business and technology entrepreneurs who are fearless in their pursuit of the future. This partnership will accelerate the work on advanced mobility and further enhance our region's reputation as a leader in technological innovation."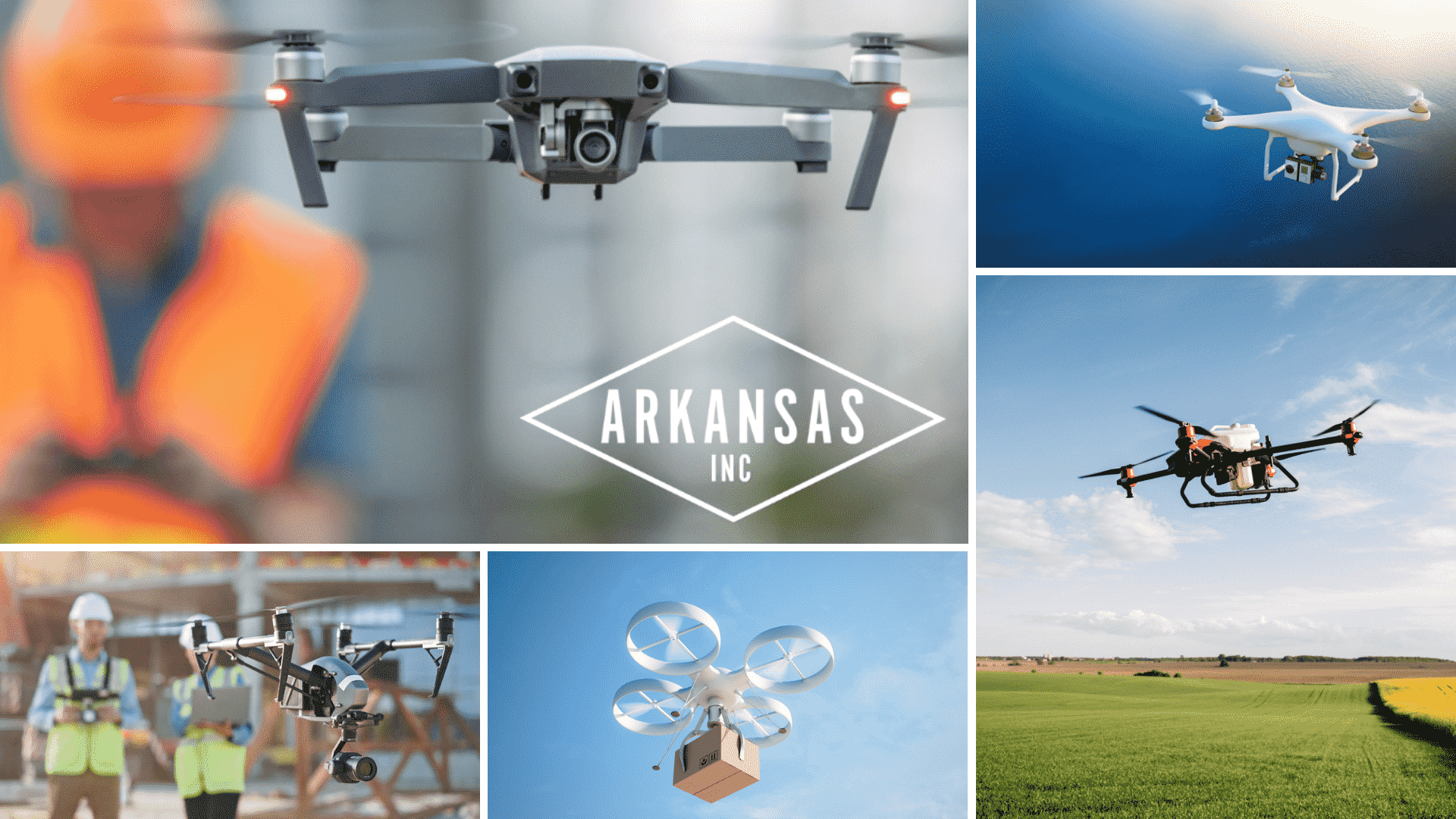 Back to the Main Blog
CATEGORY:
Rankings, Rankings