Forestland: An Arkansas Abundance
September 05, 2018
If you've never been to Arkansas, you may be quite surprised by just how many trees there are. The state is deservedly well known for being an agricultural producer, which leads many to expect mostly open fields.
However, the reality is that more than half of Arkansas' total land area is covered by forestland.
Arkansas forests are extremely valuable, both as a natural resource, and as an economic one. To keep up with this resource, the state maintains high quality, annual data, which is important for conservation efforts and for the Arkansas timber industry.
We have a newly updated infographic, The Arkansas Wood Basket by the Numbers, to help you get a sense of the scope and scale of Arkansas' abundant forestland.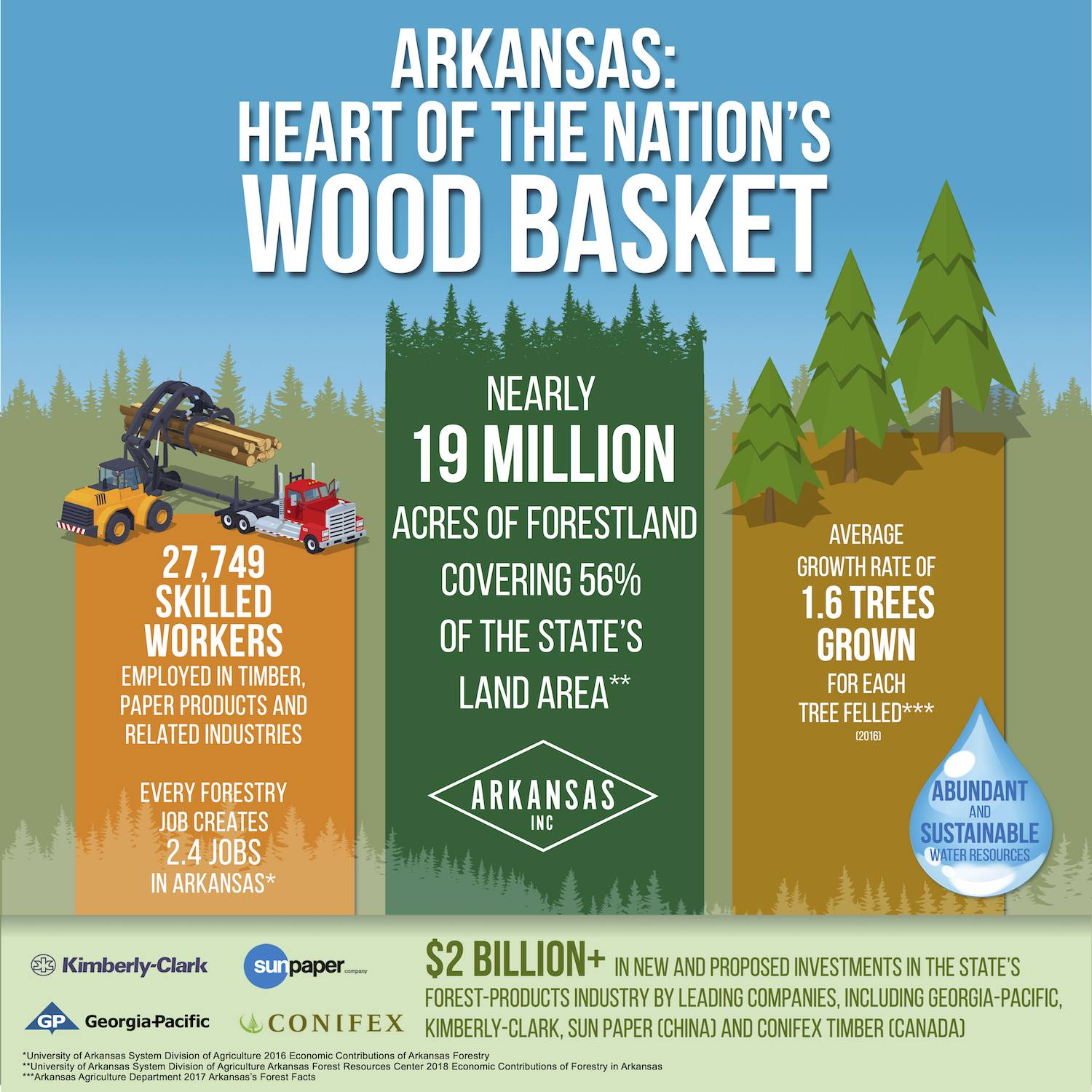 Back to the Main Blog
CATEGORY:
Infographics, Key Industries