ARKANSAS RANKS AS A TOP DESTINATION FOR TALENT RELOCATING TO MIDSIZE MARKETS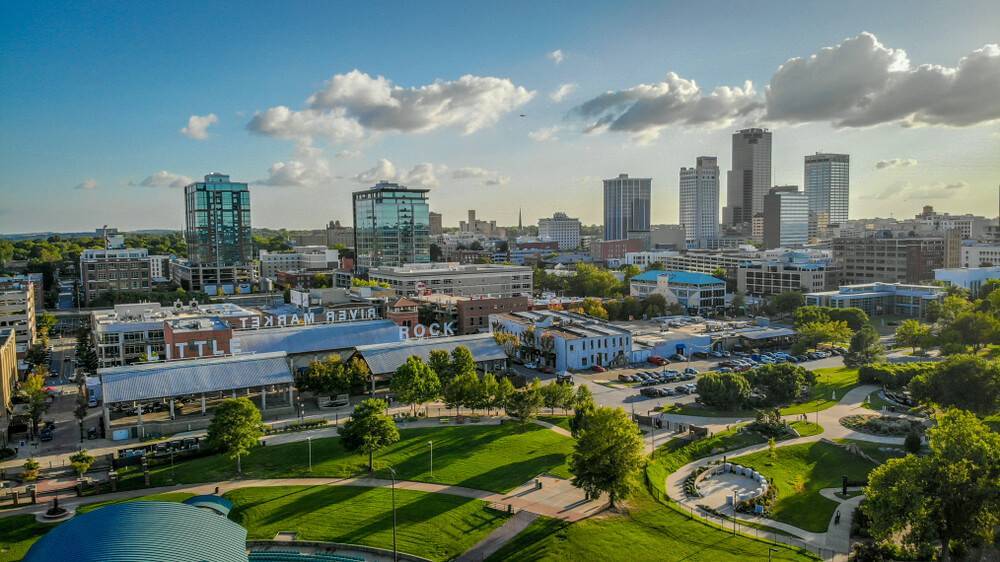 With the growing attractiveness of midsize markets, Arkansas is poised to benefit from the relocation of skilled workers. Talent migration to southern and western states has been a prevalent pattern for several years, but the trend has accelerated during the COVID-19 pandemic.
The desire for an alternative to major cities is often attributed to the remote work shift, expensive housing markets, and densely populated metros. Larger metros are losing some of the appeal that previously attracted talent, while midsize markets provide an alternative for individuals and companies looking to minimize cost and maximize quality of life.
Affordability is key to recent talent migration patterns. In more expensive markets, companies are finding it hard to retain talent. The country's largest cities, including Los Angeles, New York, and Chicago, are experiencing population losses. Lower cost of living is a huge driving factor for individuals relocating to smaller markets.
For example, Little Rock is among metros with the largest uptick in home searches, indicating that a portion of the population is looking to move from larger cities to more affordable areas. Cities like Little Rock are viable options for individuals seeking a lower cost of living without sacrificing the benefits of an urban area.
In fact, Arkansas was one of the top destinations for Americans to move to in 2020. According to United Van Lines' 44th annual National Migration Study, Arkansas was number 10 among U.S. states for inbound movers. The study shows that Arkansas experienced a 59% inbound percentage as part of the larger trend of migration to southern states. Jobs were the primary reason for individuals moving to Arkansas.
In the past, major metros have been the focus of investment and job creation for many industries. However, alternative markets are more competitive than ever at securing investment in diverse sectors.

Companies are thriving in midsize markets, and many of these markets are experiencing significant growth rates of more than 20%. These smaller metros provide the greatest opportunities for companies seeking access to talent, and workforce availability is driving investment to alternative locations.
Northwest Arkansas is one of the fastest-growing metros in the country, according to Emsi's Talent Attraction Scorecard. The region also boasts one of the most dynamic economies in the country. Northwest Arkansas is a great example of a market attracting both talent and business investment.
Cities in Northwest Arkansas are ranked for high quality of life and low cost of living. One region in Arkansas has responded to talent migration trends by incentivizing workers to relocate to the state. A major selling point is Arkansas' rank as first in affordability within the United States.
In Northeast Arkansas, Jonesboro is experiencing rapid skilled job growth. According to Emsi's Talent Attraction Scorecard, Jonesboro was ranked in the top 30% percent in skilled job growth from 2015-2019. Nestlé, Camfil, Colson Caster, and Nice-Pak recently announced expansions in Northeast Arkansas.
Arkansas is home to successful companies from Fortune 500 brands to innovative startups. Walmart, J.B. Hunt, Tyson, and others continue to invest in Arkansas. Our local and statewide leaders work together with companies to foster investment throughout Arkansas.
Arkansas is rich with opportunities for companies and skilled workers looking to relocate to a midsize market. If your company is exploring relocation or expansion options, contact our Business Development team to discuss how Arkansas could be the right fit.