How Arkansas' Tech Startups Are Changing the Business Landscape
April 10, 2018
Tech startups are emerging across Arkansas, almost as fast as new technologies are developing. And while these early stage businesses may be tech in nature, they serve to advance the efforts of a broad range of industries. From financial services to retail and education, the tech industry plays a pivotal role in the evolution of other industries. In fact, these innovative and disruptive technologies are helping businesses keep pace with the way we learn, communicate, manage our daily lives, consume media, and yes, the way we conduct business. In short, it means that business must adapt to stay relevant.
The financial services industry has been turned upside down with emerging technologies. Gone are the days of handling tasks with paper money and face-to-face business dealings. Digital is the new norm, and financial technology (FinTech) is revolutionizing the industry. Arkansas is home to some of the biggest players in FinTech. In fact, Little Rock, Arkansas, has become known in recent years as the birthplace of financial technology. The city is home to some of the biggest names in the sector, including
Acxiom
,
ABC Financial,
BOND.AI
and
FIS
, the latter of which empowers the Little Rock-based Venture Center FinTech Accelerator.
The goal of these companies is to make financial systems more efficient for the consumer. From payment processing and alternative lending to wealth management and beyond, these companies are behind some of the most innovative changes happening in banking. For example,
BOND.AI
, a company that recently moved its headquarters to Little Rock, is an omni-channel, conversational, artificial intelligence financial platform that directly integrates with banks' core software platforms. BOND.AI analyzes banking data to address various consumer and banking needs. The company is helping bridge the gap between consumers who want to meet their financial goals in the shortest time possible and banks that want to effectively engage with those consumers. Companies in the finance industry will have to get on board with this new technology and work with these new startups, or they likely will be left behind.
The industry that has arguably been changed the most by technology in recent years is retail. Online shopping has significantly disrupted in-store shopping. From the comfort of their couches, consumers can shop online for almost anything. Businesses without an online presence cease to exist to many consumers. Many retailers have had to offer their products online and in-store, and some have done away with a physical location altogether.
Lauren James
, an apparel company based in Fayetteville, Arkansas, has created its own unique space in the market with their online store. The vast majority of the company's sales are made entirely online. The company's founders were able to bring the brand from the ground up and reach a highly specific market through creative online marketing tactics that showed a deep understanding of the retail revolution and importance of social media. Marketing tactics included free gifts, written lifestyle content and relatable ads to create a real-life connection between the brand and its customers. In 2017, Lauren James Enterprises became the fastest-growing company in Arkansas and was No. 53 on the 36th annual Inc. 5000, a ranking of the nation's fastest-growing private companies.
Another sector that has been transformed with the emergence of tech startups is education. Technology has changed the way we learn, the schools we attend, the way we access information, and how teachers and students interact both inside and outside the classroom. Education technology, or EdTech, seeks to change K-12 education and beyond by giving students, teachers and parents the ability to use new technology in ways they have never been able to before.
Apptegy
is an EdTech startup founded and headquartered in Little Rock, Arkansas. Apptegy's mobile app, Thrillshare, allows a school district's teachers and staff to seamlessly distribute information to all of their channels – email, website, mobile app and social media pages. Their mission is simple: helping schools build better connections with their communities by using the best technology available. The company serves more than 1,000 schools in 39 states, making it one of the fastest-growing technology companies in the state.
CaseStack
in Fayetteville, Arkansas, has used technology platforms to revolutionize supply chain management, especially for small and midsize suppliers. CaseStack consolidates clients' products into a network of deliveries heading to the same distribution center, store or warehouse into one truckload delivery. On the other side, CaseStack coordinates a national network of suppliers to deliver to large retailers like Amazon, Kroger, Sam's Club, Target and Walmart. CaseStack leverages technology to serve companies of all sizes and has brought new expertise into the field of delivery logistics.
Arkansas has been focused on bringing in tech startups and enriching existing tech businesses in recent years with several startup incubators and accelerator programs. As the number of tech startups continues to grow, more and more industries and businesses will have to adapt and use new technology to their advantage.
Learn more about Arkansas-based technology startup, Apptegy, by downloading the case study.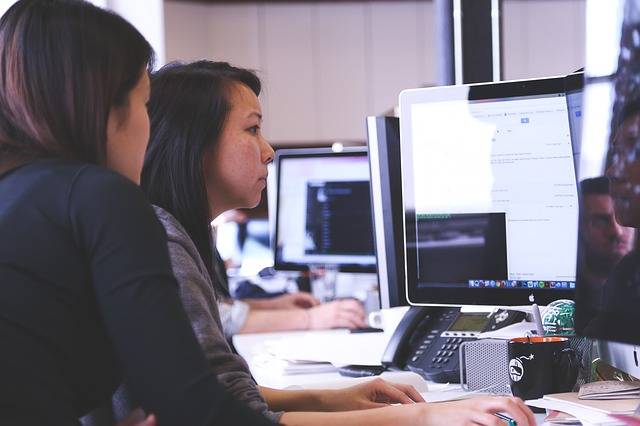 Back to the Main Blog