Case Study: CaseStack Uses Technology to Deliver Savings
March 16, 2018
Dan Sanker is a man with a vision: for companies of all sizes to have efficient, cost-effective warehousing and distribution systems. For small and midsize suppliers, it's often not affordable to invest in their own supply chain management. Trucks go out half-empty, and the cost of wasted time and capital is passed on to consumers.
Sanker opened CaseStack in Santa Monica, California, in 1999. Using technology platforms, CaseStack consolidates clients' products into a network of deliveries heading to the same distribution center, store or warehouse into one truckload delivery. In turn, CaseStack coordinates a national network of suppliers to deliver to large retailers like Amazon, Kroger, Sam's Club, Target and Walmart.
By 2008, he was looking for a place to expand his business to a more central location. Fayetteville, Arkansas, proved to be an ideal location, not only because of its geographic position; but also because of the many retailers, suppliers and logistics companies in the region, as well as the University of Arkansas.
Arkansas' business-friendly environment has given CaseStack opportunities to grow its freight consolidation programs. "When you're a business in Arkansas," Sanker said, "you get attention and cooperation and a collaborative environment with the state, the university system, and the local government, that you just can't get in a big city." In turn, CaseStack helps elevate the tech industry in Arkansas, bringing new expertise into the field of logistics in a region where delivery, warehousing and distribution are an integral part of the economy.
The Fayetteville office is both the company's regional headquarters and its center for sustainability. CaseStack's customers have saved about 40 percent in logistical costs while improving time efficiency by 20 percent each year. The company's "Delivered Green" program saves more than 24 million pounds in carbon dioxide emissions every year.
You can learn more about how CaseStack is quickly becoming the industry leader of retail logistics and the role Fayetteville, Arkansas, has played in its success by downloading our case study.
Opportunities for technology businesses abound in Arkansas. Could your business be the next success story?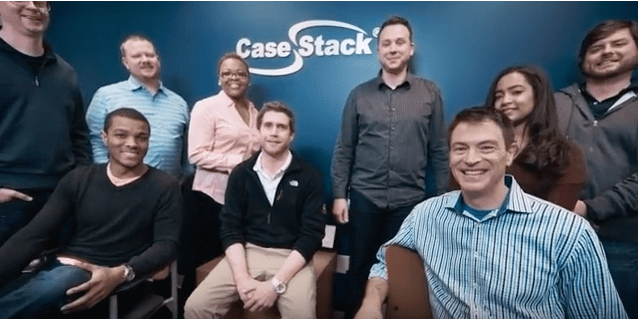 Back to the Main Blog