El Dorado Ranked Among Best Small-Town Cultural Scenes
July 23, 2020
El Dorado was ranked third out of twenty cities for Best Small-Town Cultural Scene by USA Today 10Best.
All of the nominations had populations of fewer than 30,000 (as of the last census). "What each [city] lacks in size, it makes up for with a big cultural punch – museums, art galleries, performing arts and busy event calendars," the 10Best website stated.
"To get third place out of 20 other cities for Best Small-Town Cultural Scene is such an honor," said Bill Luther, El Dorado-Union County Chamber of Commerce CEO.




El Dorado has evolved from a humble oil town into an area rich in southern charm, historical significance, and cultural appeal. Downtown is the heart of El Dorado, where beautiful turn-of-the-century buildings are home to picturesque storefronts and restaurants.
"El Dorado offers such a wide variety of attractions between the Murphy Arts District, South Arkansas Arts Center, South Arkansas Symphony Orchestra, El Dorado Days, Main Street El Dorado, plus so much more. I knew El Dorado would be a top contender for this category."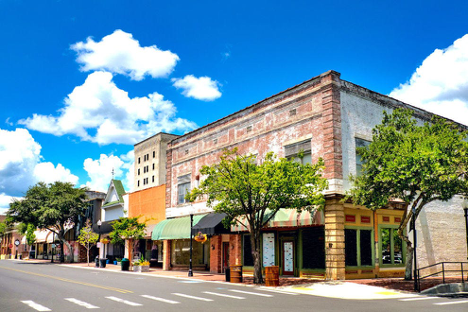 Back to the Main Blog
CATEGORY:
Blogs, Rankings