Bentonville Ranked as Nation's 5th Fastest-Growing City
July 23, 2020
Once a sleepy Arkansas town, Bentonville has transformed into a bustling center of commerce and culture. In this Northwest Arkansas city, modern progress meets rich history, the arts meet innovation, and companies meet communities.
The U.S. Census Bureau reported that Bentonville is the nation's fifth fastest-growing city. In 2019, the population of Bentonville grew 7.4% to a population of 54,909.
With all that Bentonville has to offer, it's no wonder that the city averaged 10 additional residents per day from July 1, 2018, to July 1, 2019. The growth rate can be attributed to steady business expansion and quality of life improvements that have been prioritized by the community over the past decade.
Bentonville was sparsely populated when Sam Walton opened a dime store in 1951, unaware that the store would evolve into the world's largest retailer, Walmart. Even 20 years later, when the first Walmart distribution center opened in Bentonville, the city was home to just over 5,000 people.
Walmart put Bentonville on the map, but there's a lot more to the Northwest Arkansas city.
Bentonville is a nature lover's paradise and an impressive cultural center with a booming culinary scene.
As an outdoor destination, Bentonville's proximity to hiking, fishing, canoeing, and biking is popular year-round.
Located in the foothills of the Ozark Mountains, Bentonville leaders have staked their city's claim as the Mountain Biking Capital of the World. Bentonville boasts approximately 130 miles of singletrack connected to downtown Bentonville and access to more than 250 miles of unrivaled regional trails.
Everything you could want is within a short ride from the trails, whether it's boutique hotels and artisan shops, or fashionable restaurants and world-class art museums.
Art is a central part of the city's appeal. Bentonville is home to Crystal Bridges Museum of American Art and The Momentary, which offer sophisticated and unique opportunities to explore renowned art.
The entire Northwest Arkansas region is growing, with Bentonville leading the way for nearby cities. Census data shows Fayetteville, Springdale, and Rogers, along with several smaller Northwest Arkansas cities had some of the state's highest growth rates in 2019.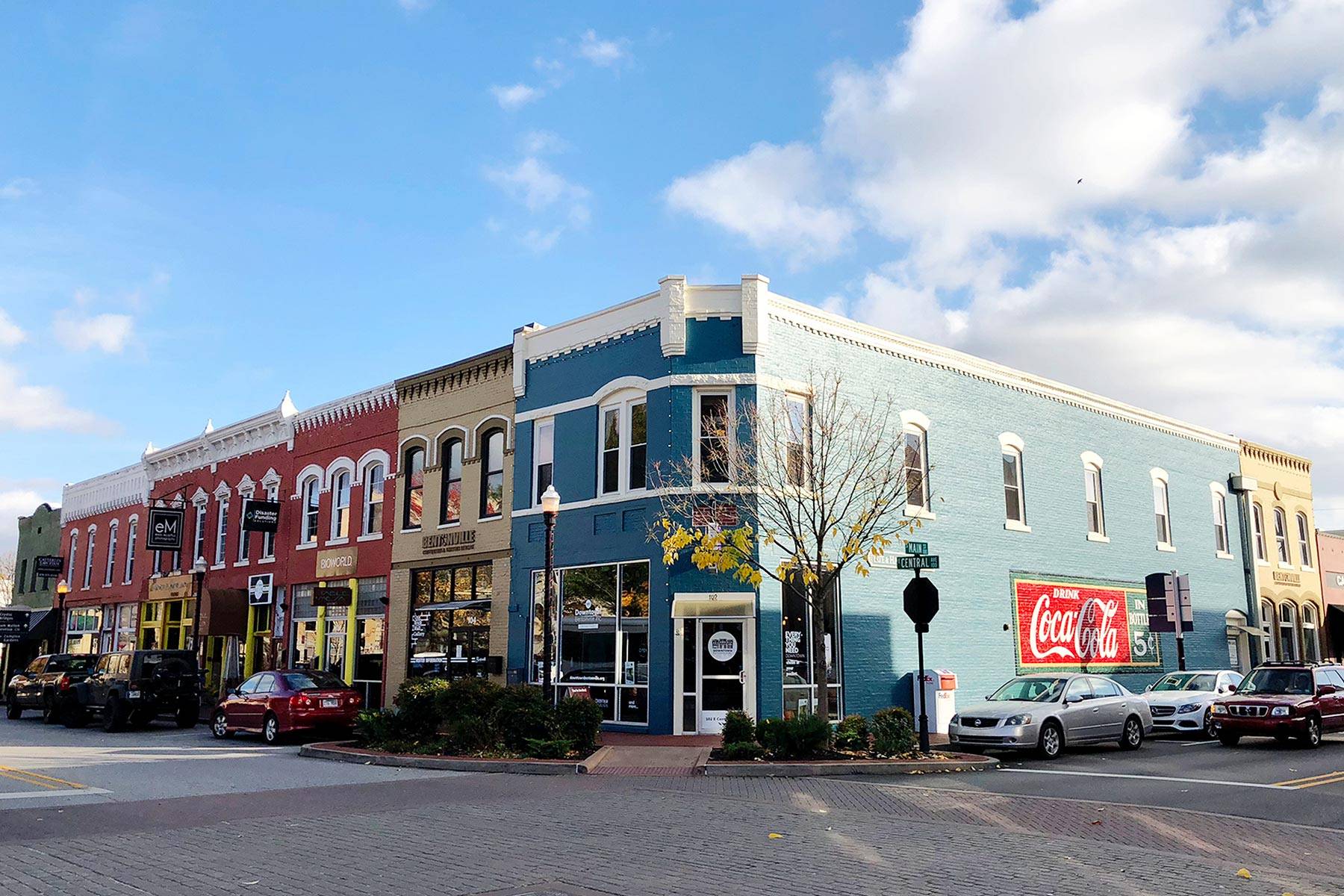 Back to the Main Blog
CATEGORY:
Blogs, Rankings