AEDC Releases 2021 Annual Report
August 01, 2022
Across Arkansas, economic developers are working to improve the lives of citizens in the state by attracting new companies and helping businesses expand. At the state level, the Arkansas Economic Development Commission (AEDC) works with companies, site selectors, and local economic developers to create economic opportunity and build a brighter future in Arkansas.
To measure the agency's progress in reaching these goals, AEDC releases a detailed report each year on its activities.
AEDC recently released its 2021 Annual Report, which outlines the successes and projects of the agency's divisions over the past year. The Annual Report is a recap of AEDC'S progress in meeting its mission and objectives and for benchmarking itself for future successes.
The 2021 Annual Report features summaries from each AEDC division, including Marketing, Business Development, Legislation, Business Finance, Existing Business Resources/Manufacturing Solutions, Community Development, Science and Technology, Small Business and Entrepreneurship Development, Grants Administration, Rural Services, Minority and Women-Owned Business Enterprise, Film Commission, and Military Affairs.
The report highlights, for example, the projects that AEDC's Business Development team worked on during 2021, that will have a significant impact on Arkansas and Arkansans, including a new facility from Trex at the Port of Little Rock, and expansions from Hytrol, Mars Petcare, and Dansons, the country's largest barbecue wood pellet mill and distribution center based in Hope.
In 2021, AEDC worked with 29 companies on projects that will create a projected 4,286 announced jobs and result in a total investment of $1,612,506,661.
Another notable success is the implementation of a new workforce training program, called Future Fit, by the Existing Business Resources/Manufacturing Solutions division. Ten community colleges across the state have signed MOUs to deliver Future Fit, which will help companies focus on skills and management training.
Two divisions received new directors in 2021. Esperanza Massana-Crane was named the director of the Minority and Women-Owned Business Enterprise division in March 2021, and Jennifer Fowler was named director of Arkansas NSF EPSCoR in July 2021.
AEDC also created a new division in 2021: the Small Business & Entrepreneurship Development Division. This division, headed by Bob Kucheravy, is responsible for assisting small business owners and entrepreneurs and developing partnerships between resource providers, state agencies and business communities.
"Despite global challenges, Arkansas thrived in 2021, with economic development projects creating new jobs and opportunities for Arkansans," said Secretary of Commerce Mike Preston. "The Arkansas Economic Development Commission worked tirelessly throughout 2021 with companies to expand in Arkansas or move to the state, in addition to providing essential training and other resources for business owners and entrepreneurs. 2021 helped to lay the foundation for Arkansas' successes this year and for the wins to come."
To learn more, download the 2021 Annual Report here.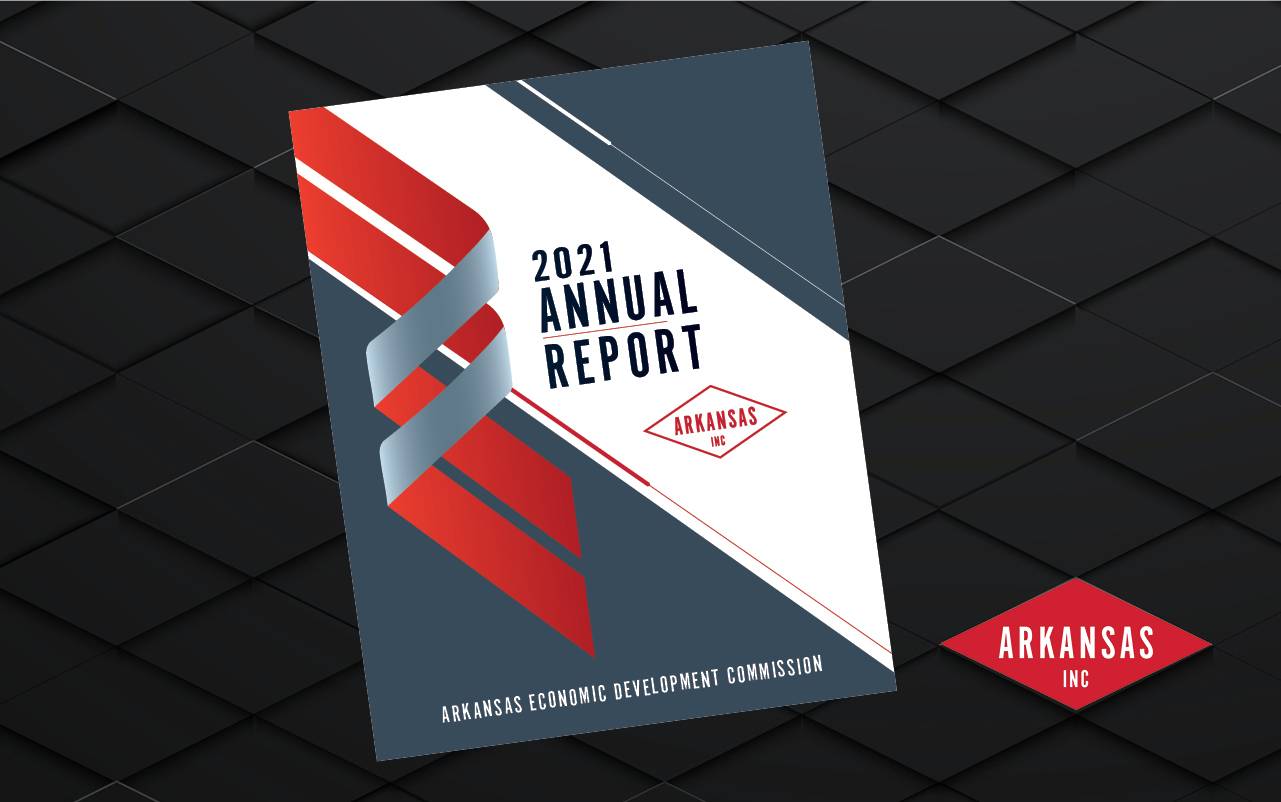 Back to the Main Blog