Arkansas: Heart of The Nation's Wood Basket
September 07, 2018
Arkansas is in the middle of the action when it comes to the timber industry. The state is covered in nearly 19 million acres of forestland. We're a leading lumber-producing state, and timber companies in Arkansas are committed to helping maintain an extensive and reliable wood source.
Arkansas sawmills are just the beginning when it comes to employment within the industry. From working pulp and paper jobs to analyzing forest inventories and managing timberland, nearly 30,000 skilled Arkansans work in the industry.
The state's abundant resources and strong workforce continue to contribute to the economy, which is why there have been more than $2 billion in new and proposed investments in our forest-products industry in recent years.
Arkansas truly is the heart of the nation's wood basket. Check out our newly updated infographic to learn more!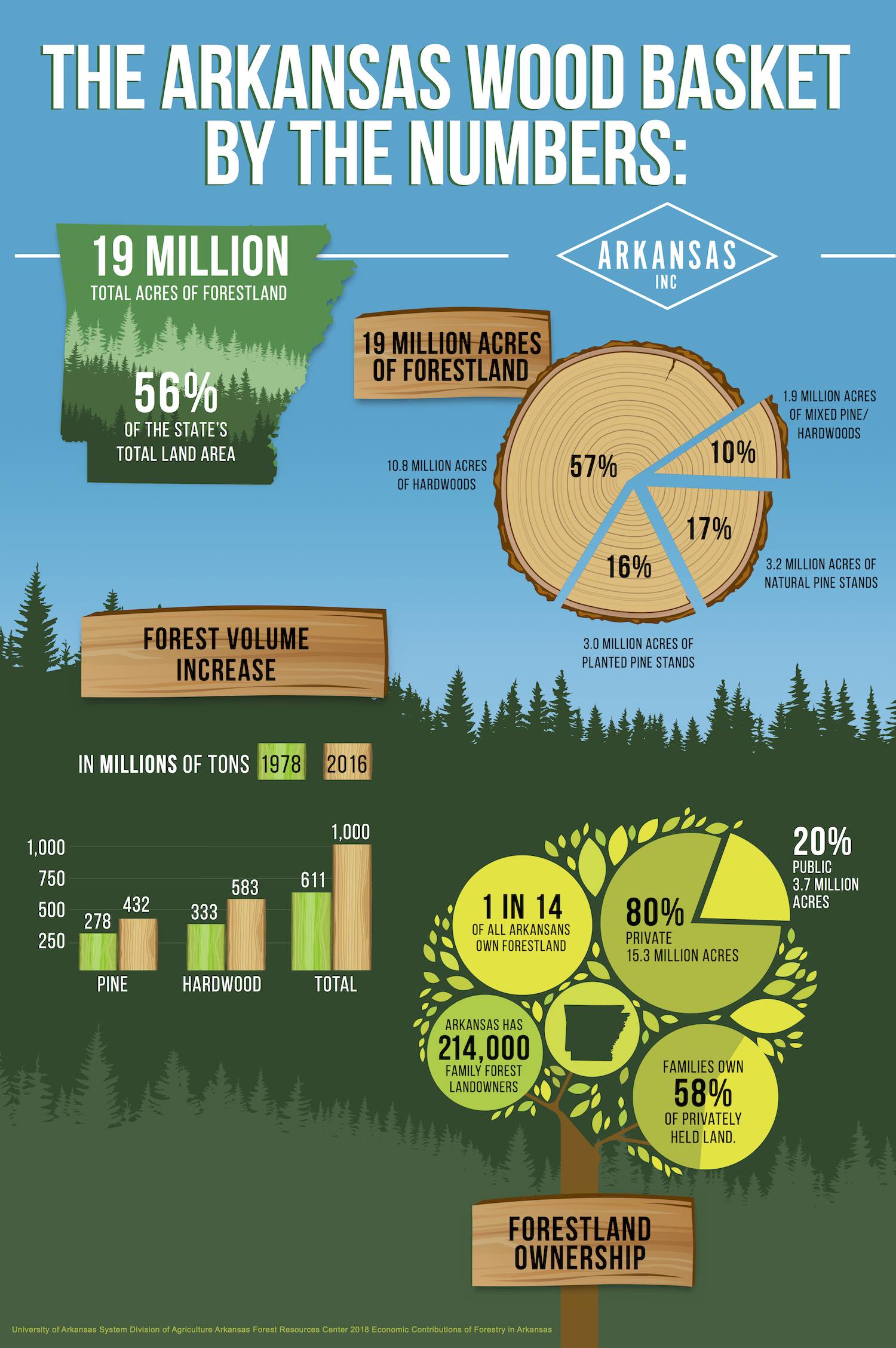 Back to the Main Blog
CATEGORY:
Infographics, Key Industries