Small, minority and women-owned business resources abound with AEDC
November 19, 2018
According to the Arkansas Small Business Administration's small business profile for Arkansas, the state's small businesses – those with fewer than 500 employees – employed almost half a million people, or 48.5 percent of the private workforce. Although small businesses are the backbone of our nation's economy, some groups have traditionally had more success in the business world than others. Only about 25 percent of small businesses in the state are owned by women, while the number of minority-owned businesses is even lower at around 14.7 percent.
To boost support for women-owned businesses, Arkansas Gov. Asa Hutchinson and the Arkansas Economic Development Commission (AEDC) announced in August 2017 that the state's Minority Business Enterprise Program would become the Minority and Women-Owned Business Enterprise (MWOBE), to include women-owned businesses along with new diversity spending targets. This change provides help to a new category of businesses for state procurement and contracting processes, heightens awareness of state contracting opportunities, and expands the program which had previously included service-disabled veterans and other minority groups.
"Arkansas' minority and women-owned businesses have a unique opportunity to increase their market share in their chosen industry while enhancing our thriving economy," said Governor Hutchinson at the time. "By expanding the program, we are actively supporting our current minority and veteran-owned businesses while potentially creating a new generation of women-owned entrepreneurs with widened access to state business."
A business must be 51 percent owned by a minority, woman or a group of minorities or women, to qualify under the program's spending targets. The business must also be legal to operate in the United States and Arkansas, be owned by a permanent resident of Arkansas, and earn no more than $10 million annual revenue.
The MWOBE division promotes the growth and sustainability of MWOBs by providing them with real-world technical and professional assistance, certification, networking, capital and contracting opportunities while utilizing AEDC partners in state and federal government, higher education, lending institutions, and the private sector.
Pat Brown, MWOBE director, said, "The origins of this program date back to Act 544, which created the division in 1977. During the 40 years of the program, we have seen various amendments to the law, including a transfer from the Department of Commerce to AEDC, and the implementation of the 2003 certification program. This expansion is an obvious next step to promote small and women-owned businesses in Arkansas, and stimulate the growth of the program."
AEDC hosts two free workshops every other month to help business owners learn more about the certification process and available resources.
The Certification Assistance Workshop provides attendees information and practical assistance for the state certification application process. In addition, businesses learn how to connect with state contracting opportunities and other benefits of becoming certified.
The Minority Business Loan Mobilization Guaranty Program helps Arkansas state-certified minority businesses with loan guarantees from $10,000 up to $100,000. Workshop attendees learn how to obtain funding through the Minority Business Loan Mobilization Guaranty Program when starting a state-funded or other approved project and how it can help your Arkansas State Certified Business grow.
The next workshops will be held Wednesday, Nov. 28, at the AEDC offices in the Bessie Moore Room on the second floor, 900 W. Capitol Ave., Little Rock. The Certification Assistance workshop will be held from 9 to 11 a.m., and the Loan Mobilization Guaranty Program workshop will be held from 2 to 4 p.m. For more information or to register for one or both of the workshops, click here.
"Although it's important that we give minority and women-owned businesses the infrastructure and resources for success and longevity, each business owner must take advantage of these opportunities, and that includes going through the certification process and participating in training and other opportunities provided by AEDC and our partners," said Mike Preston, AEDC executive director.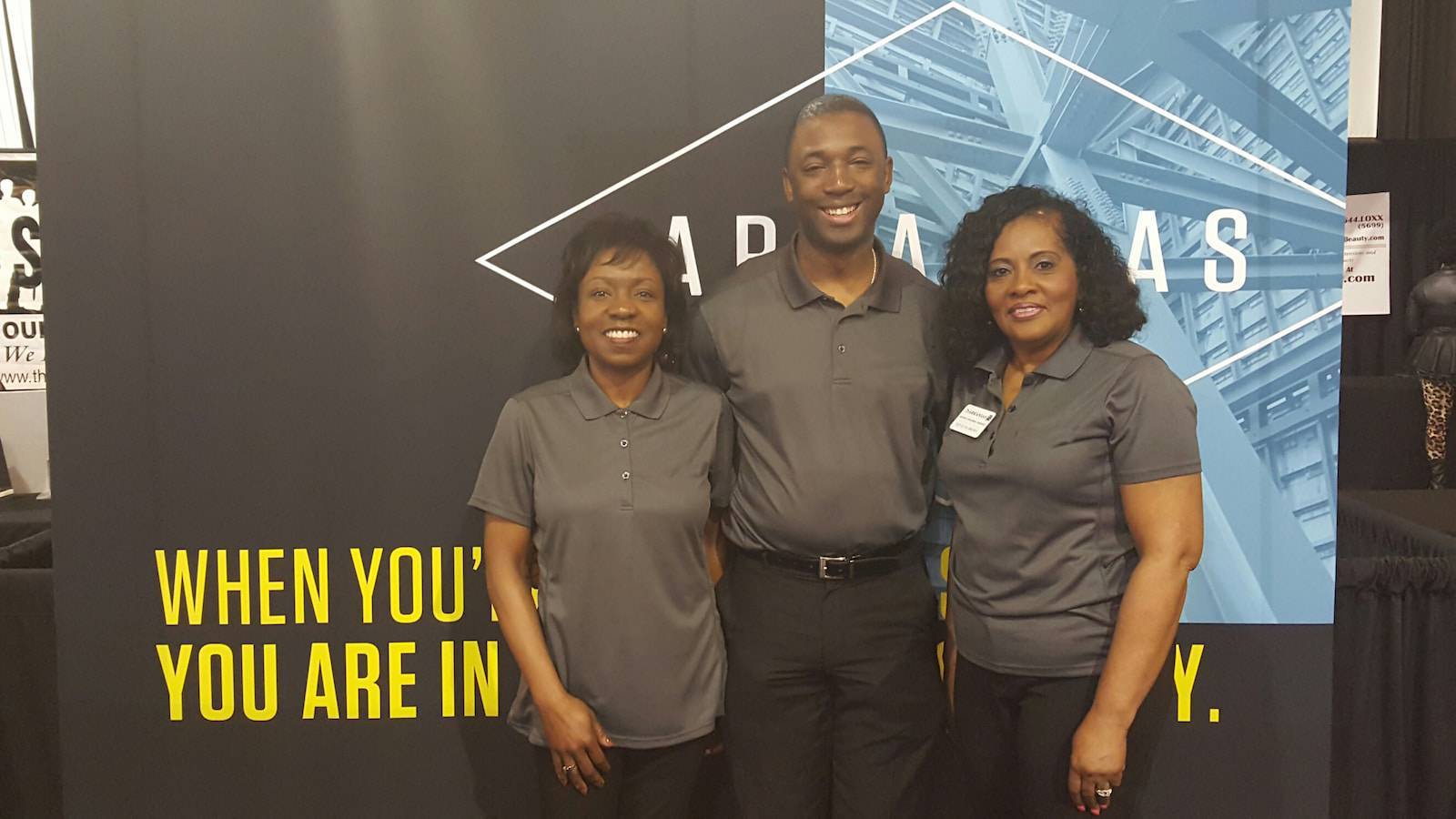 Back to the Main Blog
CATEGORY:
Conferences and Workshops, Leadership, Minority and Women-Owned Business Enterprises, Resources, Why Arkansas