Frito-Lay Sees Continued Success in Arkansas
November 27, 2018
In March of 1996, Frito-Lay put all its chips on the table – and won – when it selected the city of Jonesboro as the location for the company's first manufacturing plant and distribution center in Arkansas. The facility was expected to generate about 700 jobs and nearly $4 billion of economic value to the state over 10 years.
The company chose Jonesboro because of the area's location, economy and employee base. The city's proximity to rail, interstate and trucking is also ideal for distributing the company's products to more than 30 states nationally.
In 2015, Frito-Lay announced an expansion that would create 30 new jobs and enlarge its facility by almost 80,000 square feet. The geographical engineering solution warehouse included an investment in high technology distribution equipment that packages orders and prepares them for shipment automatically when a retail customer places an order.
Almost a quarter century later, Frito-Lay has continued its success. The company's Jonesboro plant currently employs 790 full-time associates and produces more than 707 million bags of snacks annually.
Learn more about Frito-Lay's success story in Arkansas by downloading our case study below.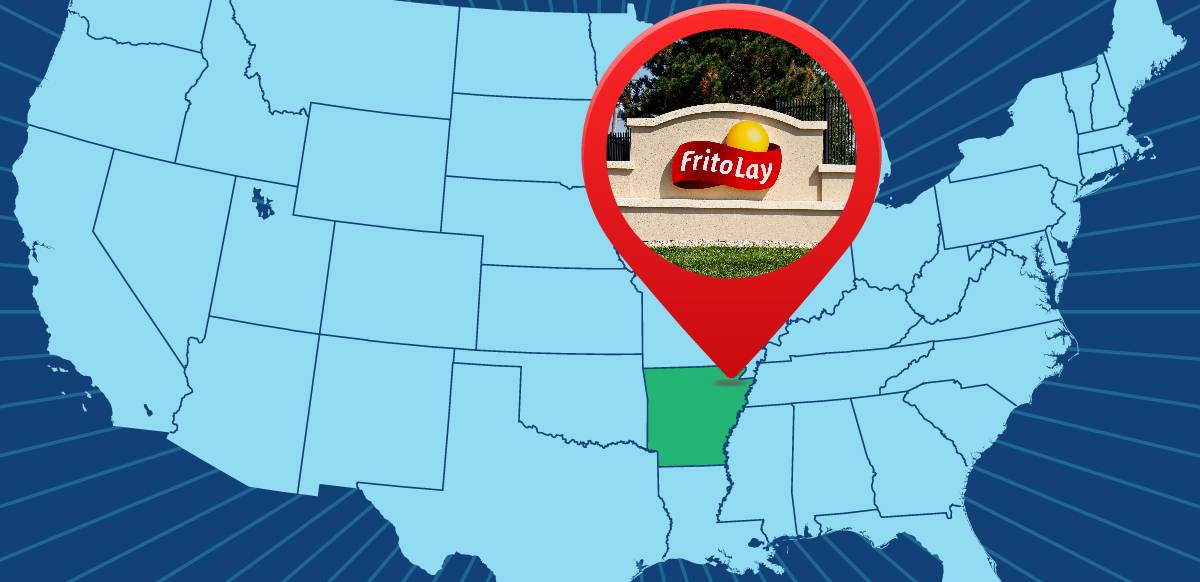 Back to the Main Blog