Highlighting Arkansas Industry on National Manufacturing Day
October 01, 2021
Every day, manufacturing companies are hard at work in Arkansas, producing vital goods and materials that help power the global economy. On October 1, 2021, we honor these companies and workers on National Manufacturing Day.
Celebrated on the first Friday in October, Manufacturing Day highlights modern manufacturing and the impact that the industry has.
Manufacturing has a major impact on Arkansas' economy. Manufacturing accounts for 14.93% of the state's economic output, which totaled $19.56 billion in 2019, according to the National Association of Manufacturers (NAM).

Approximately 148,000 Arkansans, or 11.84% of the state's population, are employed by the manufacturing industry. This sector is providing high-paying roles for people across Arkansas, with an average annual compensation of $61,389.83. [1]
Companies know that Arkansas is a prime location for manufacturing facilities. In 2021 alone, Arkansas has had multiple companies announce plans to develop manufacturing facilities in the state or expand existing ones. The Drax Group is building three biomass pellet plants in Arkansas, a $40 million investment that will create 30 new direct jobs and more indirect jobs in the state, and Dansons USA will open the country's largest barbecue wood pellet mill and distribution center in Hope. Majestic Steel USA is developing a new service center and processing facility in Blytheville that will create 225 local jobs, while Custom Craft Poultry is opening a poultry processing plant in Little Rock. Other companies that are expanding in Arkansas include Americold, Hytrol, Mars Petcare, L'Oreal, Windsor Door, CoorsTek, Anchor Packaging, FiberPro, Owens Corning, SGL Carbon, and Tyson Foods.
However, the manufacturing industry is facing a significant hurdle across the United States. In the next decade, the industry will need to fill 4 million positions with high-skilled and technically advanced workers.
Arkansas is already tackling this problem with a range of initiatives, including conducting face-to-face meetings with local manufacturing companies to understand their needs and collaborating on workforce development programs. With local industry and educational partners, Arkansas Economic Development Commission has developed a workforce development training course called Future Fit that aims to directly address the current and future needs of the manufacturing industry.
Future Fit is a training program that was developed by AEDC and is delivered by local community colleges, which helps identify and place qualified individuals into well-paying entry-level jobs with participating companies in Arkansas. With Future Fit, Individuals complete hands-on and online training that gives them the skills to begin entry-level employment. The program is designed to accommodate a wide range of potential employees, including high school graduates not planning to attend college, military veterans, unemployed or underemployed individuals, and non-violent offenders.
We would like to recognize and thank the western Arkansas companies that played a significant role in developing and launching Future Fit: Bekaert, Trane, Gerber, International Paper, HSM Solutions, MAHLE, Gerdau, Glatfelter, Rockline Industries, and Rheem.
AEDC is looking forward to expanding the Future Fit program statewide to provide manufacturing companies with the skilled workers they need and to provide well-paying jobs to Arkansans.
Future Fit is currently offered at the following institutions: Arkansas State University - Mountain Home, Black River Technical College in Pocahontas, North Arkansas College in Harrison, Ozarka College in Melbourne, SAU Tech in Camden, Southeast Arkansas College in Pine Bluff, University of Arkansas Community College in Batesville, University of Arkansas – Cossatot Community College in De Queen, University of Arkansas at Fort Smith, and University of Arkansas Pulaski Technical College in Little Rock.
To learn more about the Future Fit initiative, click here.
To learn more about Manufacturing Day and to find an event near you, click here.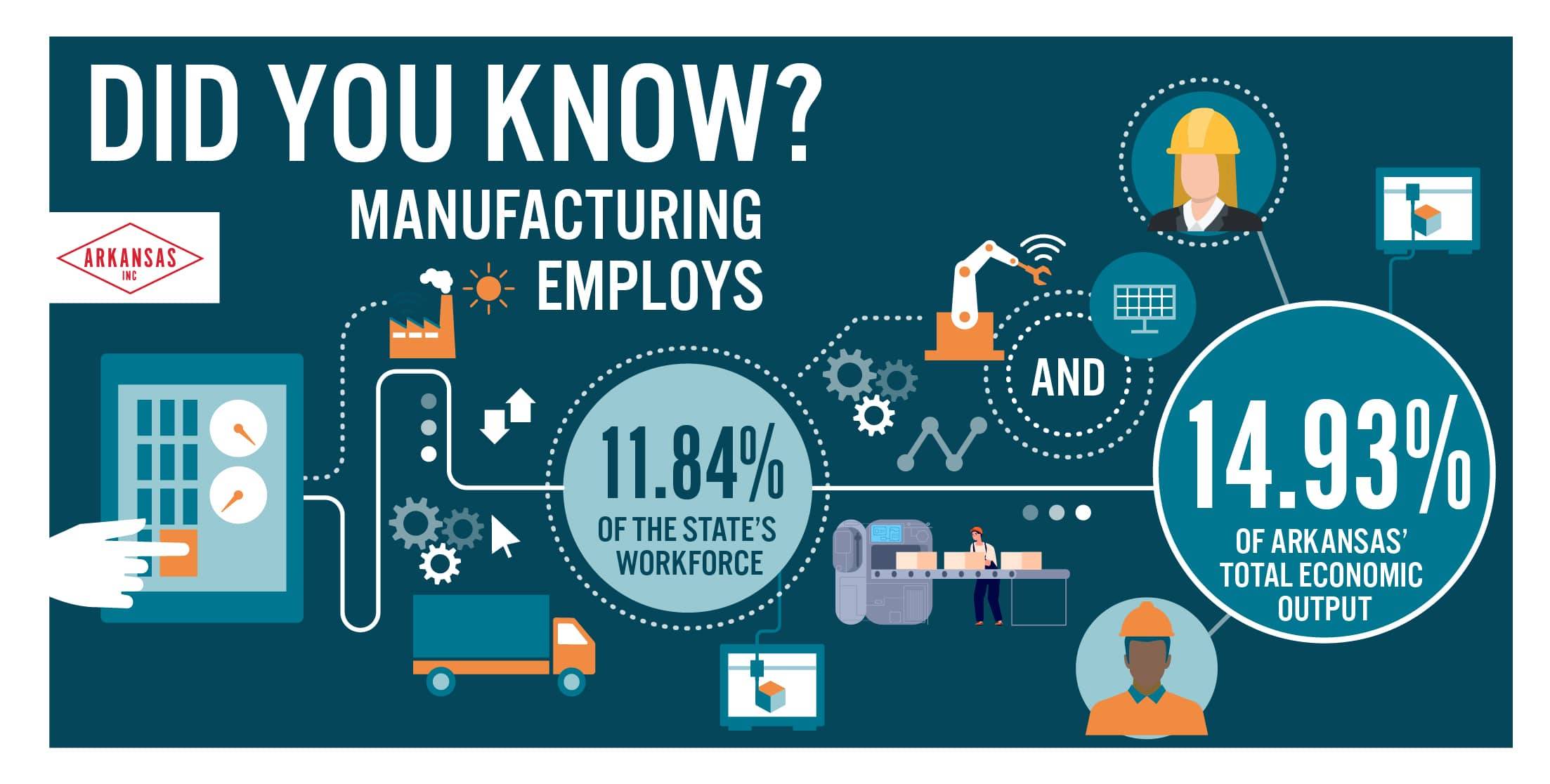 Back to the Main Blog
CATEGORY:
Manufacturing Solutions