Two Arkansas Entrepreneur Support Organizations Receive SBA Funding
October 05, 2021
Two Arkansas entrepreneurship support organizations have received funding as part of the 2021 Growth Accelerator Fund Competition (GAFC).
The Conductor and Science Venture Studio have received $50,000 each for participating in the U.S. Small Business Administration's 2021 Growth Accelerator Fund Competition. This competition awarded funding to accelerators and incubators that proposed targeted assistance to research and development and STEM entrepreneurs from underrepresented backgrounds.
This funding will impact the Conductor's existing Health Sciences Entrepreneurship Boot Camp and help launch Science Venture Studio's new EMPOWER accelerator.
Located in Conway, the Conductor is a public-private partnership between Startup Junkie and the University of Central Arkansas that empowers entrepreneurs, innovators, and makers. The Conductor's Health Sciences Entrepreneurship Boot Camp is a weeklong, all-expenses-paid program for Arkansas undergraduate students that guides them through the processes of starting and funding a health sciences venture.
During the program, students use Lean Canvas methodology to solve real-world problem facing the health care industry. Students also learn about the commercialization process, focusing on the Small Business Innovation Research (SBIR) and the Small Business Technology Transfer programs.
"The Conductor team is thrilled to receive the GAFC prize funding in order to bolster our work with our Health Entrepreneurship Boot Camp programming," said Jeff Standridge, Managing Director of the Conductor. "The award will allow us to expand access to the program to additional participants and regions, so that we can promote healthcare entrepreneurship opportunities to undergraduate and graduate students across the state and region."
According to the Conductor's video proposal, the Health Sciences Entrepreneurship Boot Camp's most recent camp had a large representation from women and minority students with 60% identifying as female and 59% identifying as minority students. The program is aiming to increase the number of Arkansas college students who historically have not had equitable access to entrepreneurial support.
Science Venture Studio, which is a division of Startup Junkie Foundation, is an entrepreneurial support organization that helps Arkansas science and technology startups apply for non-dilutive federal funding. The new EMPOWER accelerator will be a 16-week program supporting women in science, technology, engineering and mathematics (STEM). The program will guide the participants through the SBIR proposal process and connect them with mentors in their fields.
"The Science Venture Studio team is greatly appreciative of SBA's support through the GAFC prize funding. We are committed to helping close the funding gap between breakthrough science and commercialization for companies for founders of all backgrounds," said Katie Thompson, Director of the Science Venture Studio. "The SVS team will walk hand-in-hand with these female scientists to help them understand the intellectual merit, broader impacts, and commercial opportunities of their research as they expand their impact."
Across the state, multiple accelerators and incubators are developing small businesses and startups in Arkansas. Programs like the Conductor's 10X Growth Accelerator and Winrock International's Innovation Fund are impacting homegrown Arkansas companies, helping them to develop their businesses and increase revenue. Other programs, like the Venture Center's FIS Fintech Accelerator and ICBA ThinkTECH Accelerator, Startup Junkie's Fuel Accelerator, and the HealthTech Arkansas accelerator, are also bringing in companies from outside Arkansas, showing them the opportunities that the Natural State has to offer.
"Congratulations to the Conductor and Science Venture Studio for being recognized and awarded funding from the Small Business Administration," said Katherine Andrews, director of AEDC's Small Business and Entrepreneurship Development Division. "Arkansas has a robust entrepreneurship ecosystem, and accelerators play a critical role in developing businesses and attracting companies to the state."
AEDC's Small Business and Entrepreneurship Development Division can help entrepreneurs and small businesses in Arkansas access accelerators and similar resources. For more information on business accelerators and incubators in Arkansas, visit AEDC's Small Business Resources page.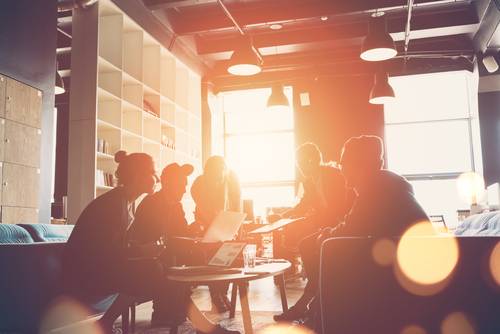 Back to the Main Blog
CATEGORY:
Blogs, Small Business & Entrepreneurship