Welcome Home to Arkansas
November 03, 2021
We all love Arkansas. It's a 'Land of Opportunity' with plenty of natural beauty, outdoor recreation, and a robust business climate. Arkansas offers a spirit of community with an impressive array of amenities.
At the Arkansas Economic Development Commission (AEDC), our mission is to continually improve the state by encouraging entrepreneurs, helping to expand existing businesses, and bringing in new companies. Part of that mission is developing a talented workforce that industries and companies need to succeed.
To accomplish this mission, AEDC has partnered with the Arkansas Department of Parks, Heritage, and Tourism on a new talent recruitment initiative called "See Why Arkansas." This collaborative effort is aimed at bringing newcomers, as well as Arkansans who have moved away, to the Natural State.
Attracting talent is essential for keeping our economy strong and welcoming newcomers will ensure that Arkansas is successful for years to come. We believe that Arkansas' impressive job and lifestyle opportunities are a potent combination that will attract talented, hard-working people looking for the best place to call home.
When it comes to business, Arkansas punches above its weight class. Four Fortune 500 companies, including the world's largest company, are headquartered here. In addition, there are approximately 300 Fortune 500 companies with operations in the state.
It's no longer necessary to move off to a major city to have a thriving career. You can have a successful career right here in Arkansas – at a fraction of the cost. More people are able to work remotely than ever before. If you can work remotely, why not work in beautiful Arkansas?
Arkansas is already on people's radar as a place-to-watch – and as a place to call home.
In United Vans' 2020 National Migration Study, Arkansas was ranked #10 among all states as a top moving destination. According to the study, more individuals moved into the state than left, with 59% of all moves being inbound.
We want to keep this momentum and attract the best and brightest to keep our state moving forward.
Check out the new "See Why Arkansas" website to find testimonials from newcomers and Arkansans who moved back to the state, "Love Where You Live" and Economic Development guides, and a relocation calculator. Click here to visit the site.
This campaign is only the beginning of recruiting new talent to Arkansas and welcoming back Arkansans who have moved away. Ultimately, the best tool for advertising Arkansas is you. Your social media channels and networks are essential for driving the message that Arkansas is the best place to be.
Our message is clear: whether you're experiencing the Natural State for the first time or returning to the state, you're welcome in Arkansas.


Blog post contributed by:

Clint O'Neal
Deputy Director
Executive Vice President of Global Business
Arkansas EconomicDevelopment Commission
Email | Bio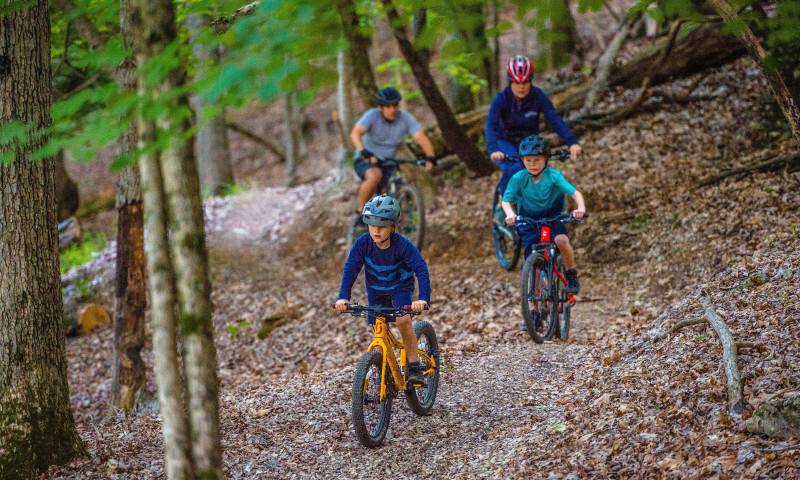 Back to the Main Blog