AEDC Releases 2022-23 Arkansas Economic Development Guide
November 17, 2022
The Arkansas Economic Development Commission (AEDC), in partnership with Conway Publishing, has released the 2022-23 Arkansas Economic Development Guide. This guide provides an overview of the many advantages Arkansas offers to businesses, as well as the opportunities that residents have living in a beautiful state.
The new Arkansas Economic Development Guide covers a wide range of topics related to the state's economic development efforts, from workforce development to lifestyle amenities. Topics include Arkansas' economic diversity, tax cuts, foreign investment, remote work, and key industries, including steel, aerospace and defense, food and beverage, and others.
Readers can also learn about the resources that Arkansas offers to companies looking to move to the state or to expand. With a mix of in-depth articles and infographics, readers can discover how Arkansas can help companies succeed and grow.
The new guide also highlights the many benefits of living in The Natural State. Arkansas' low cost of living, along with its beautiful outdoors, are spotlighted in a series of articles and a photo gallery.
The Arkansas Economic Development Guide is a resource to help state and local economic developers market Arkansas as an attractive place to live and do business. It is also a resource for companies looking to relocate or expand in Arkansas and those looking for a new place to call home.
Companies looking to expand or locate in Arkansas are encouraged to request a copy of the guide and to reach out to Arkansas' economic development team for more information.
The guide is now available in both print and digital versions. To receive a copy of the 2022-23 Arkansas Economic Development Guide, click here.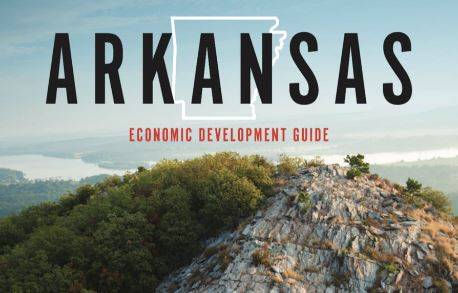 Back to the Main Blog