Dassault Falcon Jet Executive Highlights Advantages of Doing Business in Arkansas
October 28, 2022
Companies across the globe are finding success in Arkansas. Across the state, 187 international companies have established a physical presence, creating jobs for Arkansans.
The Arkansas Economic Development Commission's (AEDC) "Executive Voice" series spotlights executives in The Natural State and asks them to answer the question, "Why Arkansas?" AEDC has released the latest video in the series, profiling an international executive who has discovered the advantages Arkansas has to offer.
Aviation executive Sébastien Deltheil of Dassault Falcon Jet is the latest executive to make the case for doing business in Arkansas. Deltheil serves as the senior vice president and general manager of the Dassault Falcon Jet Completion Center in Little Rock.
For Deltheil, doing business in Arkansas makes sense because of the state's talented workforce.
"Why Arkansas? Arkansas is the perfect fit for Dassault Falcon Jet because it has an environment that encourages business and attracts the best people. And the people are the key to our success," he said.
Dassault Falcon Jet operates its largest facility in Arkansas. At this 1.25 million square foot facility, the company employs high-end aerospace manufacturing processes and skilled workers to compete the company's world-class jets.
The Dassault Falcon Jet Completion Center in Little Rock is "dedicated to a complete aircraft," according to Deltheil, and the Little Rock workforce handles carpentry, leather work, metalwork, cabinetry, upholstery, and normal aircraft maintenance.
"This culture of excellence, we actively inquire into the smallest details from hand-finished components to our customer delivery experience," Deltheil said. "There is no doubt that our employees are constantly seeking to exceed our customers' expectations."
Arkansas provides a welcoming business climate for Dassault Falcon Jet with its strong workforce and low costs of doing business, but it also has attractive lifestyle amenities that make people want to live in The Natural State.
"Many people enjoy the state for its beautiful outdoor activities, low cost of living, also a wide variety of career opportunities," Deltheil said. "So, Arkansas has a unique culture and history, and we are proud to be a part of that for many decades now."
A subsidiary of French company Dassault Aviation, Dassault Falcon Jet has operated in Arkansas for almost 50 years. The company acquired Little Rock Aeromotive in 1975 and has expanded multiple times since its original acquisition.
"Dassault Falcon Jet continues to invest in Arkansas and even expand our operations here because of the business-friendly nature of the state and our very successful partnership with the Arkansas Economic Development Commission," Deltheil said.
See other executives make the case for doing business in Arkansas here.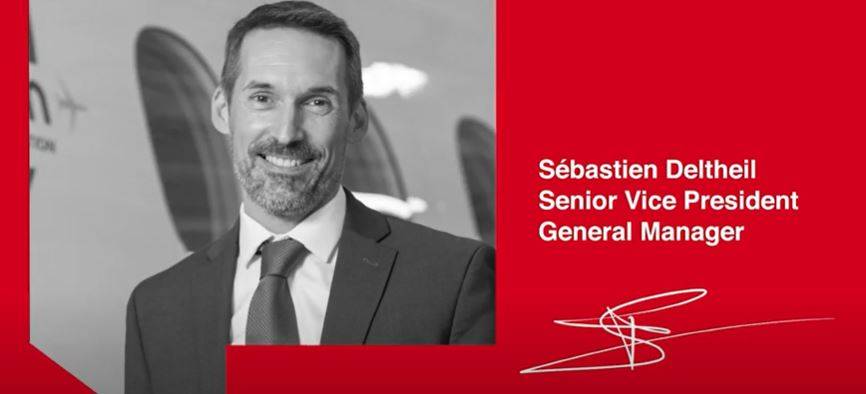 Back to the Main Blog