Venture Center FinTech Accelerator Makes a Global Impact from Arkansas
May 29, 2018
Companies from around the world made their way to Arkansas for one of the nation's premiere FinTech accelerator programs led by The Venture Center. The FIS FinTech Accelerator, now in its third year, is an annual program with a 12-week bootcamp that focuses on identifying and accelerating the development of early-stage financial technology ventures.
Since the founding of Systematics in 1968, Little Rock has been a hub for financial technology (FinTech) innovation and is now to proving be a viable choice for early-stage startups. The city is home to some of the biggest players in the FinTech, including companies like Acxiom, ABC Financial and Fidelity Information Services (FIS), the Fortune 500 company that sponsors The Venture Center's program.
A total of 10 startup companies have been selected to participate out of a pool of 281 applicants from 47 countries, 29 states and six continents. Each of the selected companies is given $75,000, with the potential to earn an additional $100,000 to $300,000, and will participate in a 12-week program that includes in-depth mentoring and training from FIS and The Venture Center.
2018 program participants include:
Arcanum Technology (Athens, GA)
Billon Group (London, UK; Warsaw, Poland)
Bucket Technologies (Santa Ana, CA; Bentonville, AR)
Finvoice (San Francisco, CA)
Gas Pos (Birmingham, AL)
LexAlign (Austin, TX)
Pay Your Tuition Funds (Washington, D.C.)
SONECT (Zurich, Switzerland)
UpperRoom Technology (Green Bay, WI)
Verikai (San Francisco, CA)
"The results we're getting through the FinTech accelerator are creating real benefits, connections and growth for the 10 companies participating in this year's bootcamp as well as the 20 alumni companies from 2016 and 2017. In addition to accelerating the cohort companies, this program exposes the community and banks from around the nation to the innovation that can help them stay relevant to their customers and operate more efficiently in this time of great disruption. The Venture Center is grateful for the ongoing support from FIS, the State of Arkansas and the Little Rock Regional Chamber of Commerce for the FinTech program," said Wayne Miller, Managing Director of the VC FinTech Accelerator.
The 2018 program will culminate with a Demo Day on July 18 at the Robinson Center in Little Rock, where leaders from each of the participating firms will showcase their innovations to potential investors, regional and local community leaders, and financial institutions and companies from across the country.
Participants of past VC FinTech Accelerator programs have gained impressive traction since last year, gaining Series A capital investments, endorsements from the American Bankers Association, and partnerships with FIS and other banks, including the former Bear State Bank of Little Rock. These companies, combined, have raised approximately $39 million in capital, and several have entered into formal agreements with FIS. Four of the startups have established their headquarters in Little Rock.
The University of Arkansas Clinton School of Public Service released a study stating that members of the Venture Center created an additional 192 jobs within the previous year, an increase of 43 percent from a year ago, resulting in 637 total jobs created by members since the startup academy was founded four years ago.
The six-month economic impact analysis also noted that entrepreneurs interacting with The Venture Center on a daily or weekly basis have created more jobs and raised more capital, including $57 million dollars to date. Ross Owyoung, a second-year student at the Clinton School, partnered with a local startup incubator to complete the study.
For more information on FinTech developments and industry news, sign up for our Tech Newsletter here.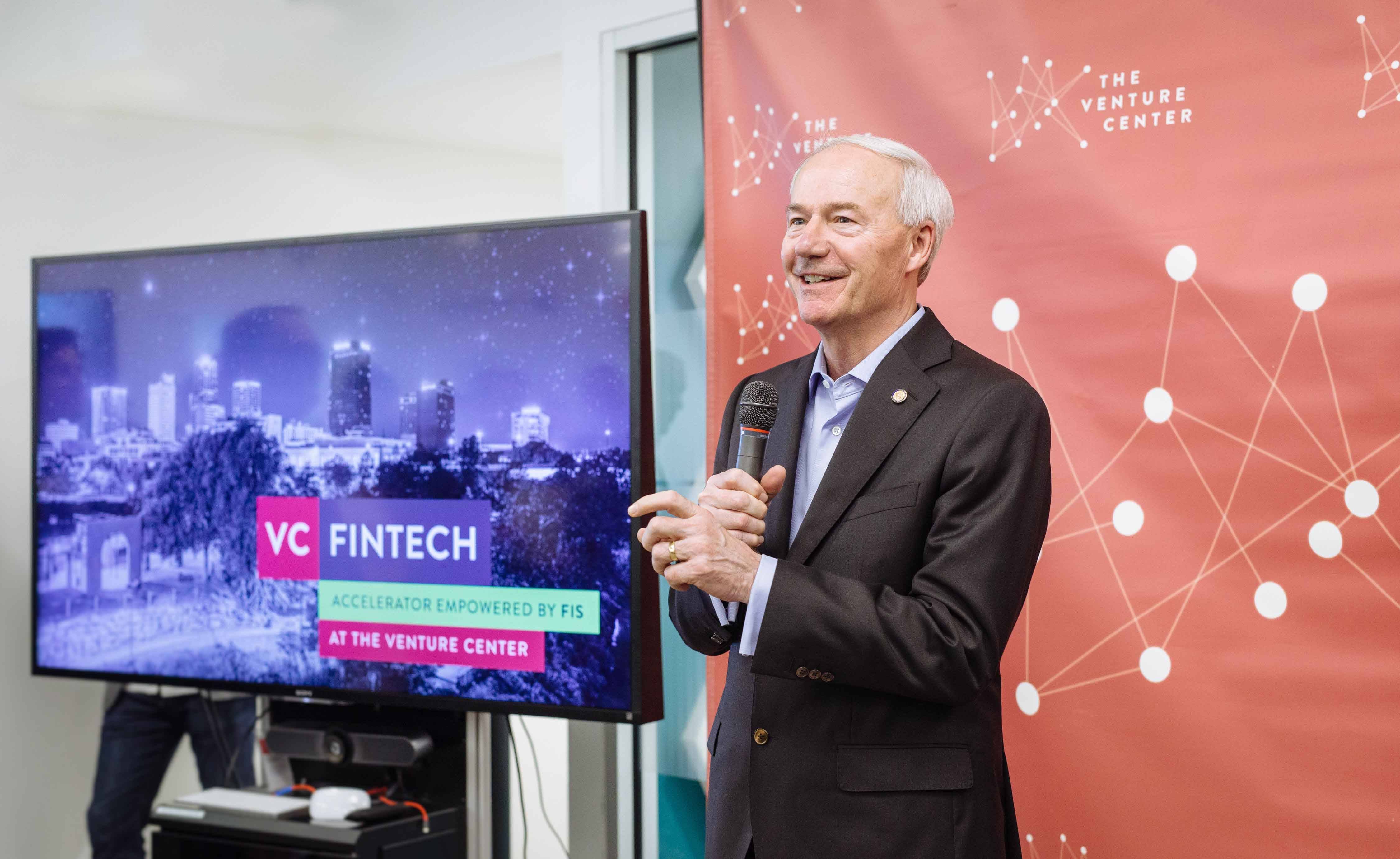 Back to the Main Blog
CATEGORY:
News & Announcements