The State of Aerospace and Defense in Arkansas
May 09, 2019
Arkansas manufacturers can expect aerospace production to proliferate this year — and into the foreseeable future — thanks in large part to a record-high backlog in commercial aircraft orders. The same could be said for the state's robust defense industry, as countries, including the United States, ramp up defense spending due to "heightened global tensions and geopolitical risks."[1]
The state — which boasts aerospace and aviation as its No. 1 export — is well-positioned to take on the industry's growth. Among the reasons why are:
Location — Centrally located within the U.S., Arkansas can easily export A&D goods wherever necessary. Existing companies, such as the Arkansas Aeroplex, which features an 11,600-foot runway, and the defense businesses in the Highland Industrial Park, have already made significant investments to expand.
Rich history — With such a strong base in both sectors, Arkansas is currently home to hundreds ofaerospace and defense companies, including Dassault Falcon Jet, which has established its largest facility in the world right here in central Arkansas, along with Lockheed Martin, Aerojet Rocketdyne, General Dynamics and other major businesses within a defense corridor in south Arkansas. The state is also proud to host the Little Rock Air Force Base, the state's seventh-largest employer and the only C-130 training base for the Department of Defense, instructing C-130 pilots, navigators, flight engineers and loadmasters from all branches of the U.S. military, as well as 47 allied nations, in tactical airlift and aerial delivery.
An existing workforce — In total, aerospace and defense companies employed more than 14,000 at an average wage of $62,875 in 2017.[2] There are approximately 2,475 Airframe and Powertrain (A&P) licensed mechanics in our state. From 2010 to present, nearly 1,300 aerospace jobs have been created statewide.
Support — The industries have the backing of Gov. Asa Hutchinson, who has lauded the state's growing expertise in defense and homeland security and has fully supported those supplying the state's leading commodity export: aerospace-related projects. Hutchinson has also pushed Arkansans to complete technical training in STEM fields to adequately prepare today's workforce for future needs. Arkansas' higher education institutions have taken note, with more and more offering secondary and post-secondary aerospace and defense training programs, along with scholarships to help students pursue careers in the industry. The state also has a consortium — the Arkansas Aerospace and Defense Alliance — dedicated to growing the industry and to ensuring a consistently qualified workforce.
The Catalysts Behind the Industry Growth
In the aerospace sector, industry profits rebounded in 2010, beginning an upward secular trend. The main drivers behind the increases are consolidation, revenue passenger kilometer and airline capacity discipline, along with low fuel prices and more revenue sources, according to Deloitte.[3]
There's still room to grow, as most flights operated at load factors that were at an all-time high (80.6 percent in 2015).
All of these factors have allowed global airlines, many looking to replace old and obsolete equipment, to demand newer, fuel-efficient aircraft. In fact, the order backlog has reached new heights: there are currently more than 14,000 unfilled orders, up more than 445 percent from 2004.
Original equipment manufacturers have experienced order backlogs since even before 1998, but there's now a "new normal" when it comes to the wait time. What used to be a two to five year wait has extended to six to 10, according to Deloitte analysts. That, in part, is due to the fact that more original equipment manufacturers have come on board, expanding the number of aircraft customers to 233 in 2015, and to the diversification of orders with most increases in orders coming from the Asia-Pacific region. Take a look at the chart below to see the changes in the airline industry and the order backlog.
In 2016, Deloitte further broke down the details behind the order backlog, finding:
Nearly one quarter of the backlog stems from the top 10 airline customers;
78 customers hold a backlog of between one and 10 units, while 17 customers have a backlog of between 201 and 500 units;
The single-aisle aircraft is growing in popularity with customers, making up four out of every five backlog orders;
The Asia-Pacific region leads the pack in terms of demand. It is awaiting 4,041 aircraft, or 30 percent of the backlog, an estimated total of $543.7 billion. North America follows with 2,938 aircraft (21.8 percent) on back order, totaling $397.3 billion.
Airbus and Boeing account for 93 percent of the unit backlog.
In the defense sector, global spending increased 3.9 percent to $361.5 billion from 2016 to 2017.[4] The growth can largely be attributed to additional federal funding for the U.S. Department of Defense, one of the industry's largest customers.
Defense budgets are unlikely to slow down as the current administration has prioritized strengthening the military, positioning the armed forces well against potential threats from North Korea, Russia and the Middle East. Those threats are expected to boost demand for defense equipment in the coming years.
Positioning for Growth
To fully seize the economic opportunities, aerospace manufacturers should fortify the supply chain and look to advanced technologies to help increase production rates. The climbing demand may also add competition to production, though, in the short term, current manufacturers need not worry as newcomers would face regulatory and industry obstacles before becoming actual contenders.
Defense manufacturers must also remain cognizant that physical harm is no longer the only type of threat. In today's digital age, countries are now shielding themselves from cyberattacks that are growing in size, frequency and sophistication. Countries, too, are looking abroad — to space, that is — as a new ecosystem in which their assets must be protected.
Both sectors will also want to keep a close watch on international trade agreements, particularly those on which manufacturers rely, such as steel and aluminum. Should foreign countries choose to tax these key raw materials, it will cut into manufacturers' bottom lines, curbing profitability from an otherwise upward-trending market.
Arkansas' Role
The aerospace and defense industry currently makes up more than one quarter of the state's total exports and just over 1 percent of the nation's.[5] To keep pace with the demand influx, Arkansas is committed to driving more of its residents to train and work in these sectors, providing companies a continuous flow of skilled workers and ensuring our residents a superior quality of life.
From the start, aerospace and defense companies that are now located in the state have relished in the low cost of doing business. And, while it's not the sole reason they've found business success, it has played a role in where they've decided to invest and grow operations — here in Arkansas.
---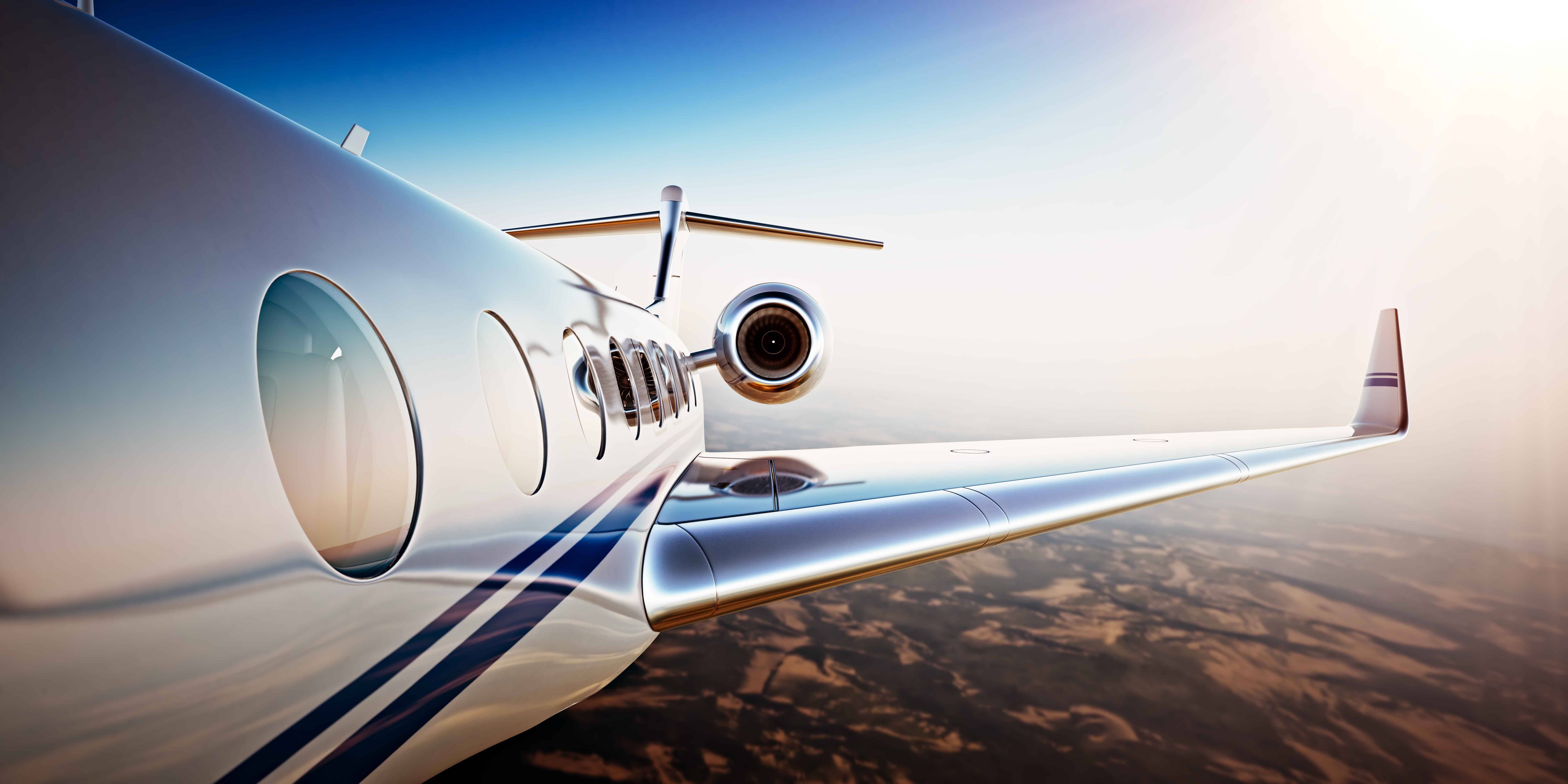 Back to the Main Blog
CATEGORY:
Blogs, Key Industries