Arkansas Ranked #1 State for Inbound Movers in 2021
January 28, 2022
Arkansas was a top destination for people moving in 2021.
According to the 2021-2022 HireAHelper U.S. Migration Report, Arkansas was the #1 state moved into, by ratio, during 2021. Arkansas had 44% more people move into the state than move out.
This is the fourth annual migration study conducted by online moving marketplace HireAHelper. In the study, HireAHelper looked at more than 90,000 moving jobs booked in the United States through its platform during 2021 and compared these numbers to 2020 data to identify population shifts and the net gains and losses that states saw for 2021.
Roughly 26.4 million people, or about 8% of the U.S. population, made a move in 2021 ­– the lowest recorded percentage of people moving in one year in the United States. However, the percentage of people moving significant distances has increased to its highest levels since the early 2000s, with 40% of those who moved moving to a different county and 17% moving to a different state.
A significant portion of those who moved – around 20% – cited COVID-19 as the underlying reason behind their movies.
Approximately 36.9% of those who moved in 2021 because of COVID did so because they began working remotely and were not attached to a location, according to the study. Another 23.4% took advantage of the housing market and sold a home, while 21.8% could not afford their current housing because of a COVID-related loss of income. In the study, 16.5% of those surveyed said that the pandemic made them reconsider their priorities and quit their jobs.
With its low cost of living, great career opportunities, ample housing, and beautiful outdoors, Arkansas is an attractive choice for people looking to work remotely and live in a growing, but affordable state. Arkansas has the advantages of a larger state – strong industries and potential for career growth – with the quality of life and amenities you'd expect in The Natural State.
"I think it's an excellent place for young couples to come and settle. With the advent of technology and connectivity, you can do anything here," landscape architect and Birdeye resident Martin Smith said.
"The Natural State is true to its name. Why Arkansas? For me, it's the cultural aspect, the authentic experiences of the Delta, the natural resources, the ability to go rock-climbing, to go mountain-biking, to float in the bayous. It's the beauty of the state, the beauty of the people, the beauty of the rural communities and the towns. That sums it up."
Those moving to Arkansas will find that their dollar stretches further compared to the nation's average. The cost of living in Arkansas is significantly lower than the rest of the nation. According to C2ER's 2021 Cost of Living Index, seven Arkansas metro areas had costs of living that were up to 17% lower than the average metro cost of living.
Health care, grocery, housing, utilities, and transportation costs in Arkansas were all below the national average for 2021. For example, Zillow reported that the typical home value in Arkansas is $163,785. By comparison, the typical U.S. home value is $320,662 ­– a difference of $156,877.
Career opportunities are abundant in Arkansas, as well, with the state's business-friendly environment and its support of key industries. Job seekers can find high-paying jobs in the aerospace and defense sector, in the steel industry, with startups and technology companies, in manufacturing, and many other industries in Arkansas.
The State of Arkansas is welcoming newcomers and to those moving back to The Natural State alike. To encourage individuals to move to the state, Arkansas Economic Development Commission partnered with the Arkansas Department of Parks, Heritage and Tourism in 2021 on a new talent recruitment campaign called See Why Arkansas.
This campaign spotlights Arkansas' strengths and provides online tools to help individuals decide to make their move.
The See Why Arkansas online landing page features a wide range of helpful tools, including a relocation calculator, testimonial videos from individuals who have moved to Arkansas and Arkansans who moved back from elsewhere, a "Love Where You Live" Guide, and much more.
Arkansas is an ideal state for professional and personal growth. There are great career opportunities and outstanding lifestyle amenities in The Natural State, combined with the state's low cost of living that has made Arkansas a top destination for those looking to make a change.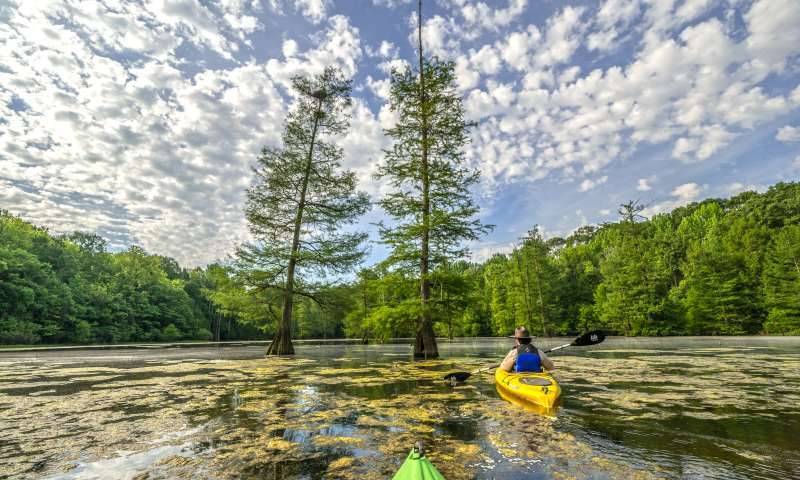 Back to the Main Blog
CATEGORY:
Blogs, Rankings