Arkansas Businesses Drive Momentum in 2021
January 04, 2022
Picture this: you, your family and friends are relaxing on your new deck made of Trex materials as you use your Pit Boss grill with wood pellets manufactured by Dansons. Everyone's having a good time, including your pets, who are enjoying their food, made by Mars Petcare.
This idyllic image is made possible by Arkansas businesses and the workforce of the Natural State. New businesses, like Trex Company and Dansons, along with existing businesses such as Mars Petcare, Riceland Foods, and Westrock Coffee, have moved to Arkansas or expanded in the state, creating new opportunities in Arkansas for growth and work.
The story of 2021 in The Natural State has been of Arkansans adapting and growing in the face of adversity. Arkansas businesses rose to the challenges posed by the COVID-19 pandemic in 2020 and moved forward into 2021, overcoming obstacles and adjusting to new industry environments.
Across the state, businesses both large and small, in different industries, have helped propel Arkansas' economy in 2021. This economic growth is enabled by the state's business-friendly climate, favorable programs and legislation, talented workforce, and its excellent lifestyle amenities.
Under the leadership of Gov. Asa Hutchinson, the Arkansas legislature passed the largest income tax cut in the state's history, a move that will make Arkansas even more competitive for individuals and businesses looking to make the move to the state. Combined with our low-cost of living and limited government regulation, recent legislation such as the tax cuts make Arkansas an attractive spot for business investment and expansion.
With abundant natural resources and a robust workforce, Arkansas' diverse economy puts our state in an excellent position for sustained growth. Looking back at 2021, Arkansas experienced growth in multiple industries, including steel, timber and forest products, food and beverage, the electric vehicle sector, and many more.
Throughout Arkansas, there has been growth in 2021 that will create high-paying jobs in local communities. New manufacturing facilities in Conway, Fort Smith, Little Rock, Clarksville and many other Arkansas communities, along with expansions at existing facilities in Pine Bluff, Paragould, and elsewhere will play a vital role in keeping Arkansas' economy running in the years to come.
The strength of Arkansas' economy was recognized by Business Facilities magazine in 2021, which ranked the state at #3 for food processing and #10 for manufacturing employment in the United States. Arkansas was also recognized for having the 2nd most pandemic-proof small businesses in the United States by WalletHub.
As businesses grow and expand in Arkansas, the state's economy and jobs outlook has steadily improved in 2021. Unemployment started the year at 4.6% in Arkansas and steadily declined as more people returned to the workplace. The unemployment rate dropped to 3.4% by November, ahead of the national average of 4.2%.
The state's economic health is evident in the number of jobs that have been created in recent years. There are 78,200 more Arkansans employed today than were in January 2015 – with more jobs to come.
As we close the book on 2021, Arkansas accomplished a great deal in the past year, locking in key economic development wins across the state that will pay dividends in the long-term, creating new jobs to support Arkansans, and passing vital legislation that will make the state more competitive. We look forward to continuing this momentum in 2022 and beyond to make Arkansas the best it can be.


Blog post contributed by:

Mike Preston
Secretary of Commerce
Executive Director
Arkansas EconomicDevelopment Commission
Email | Bio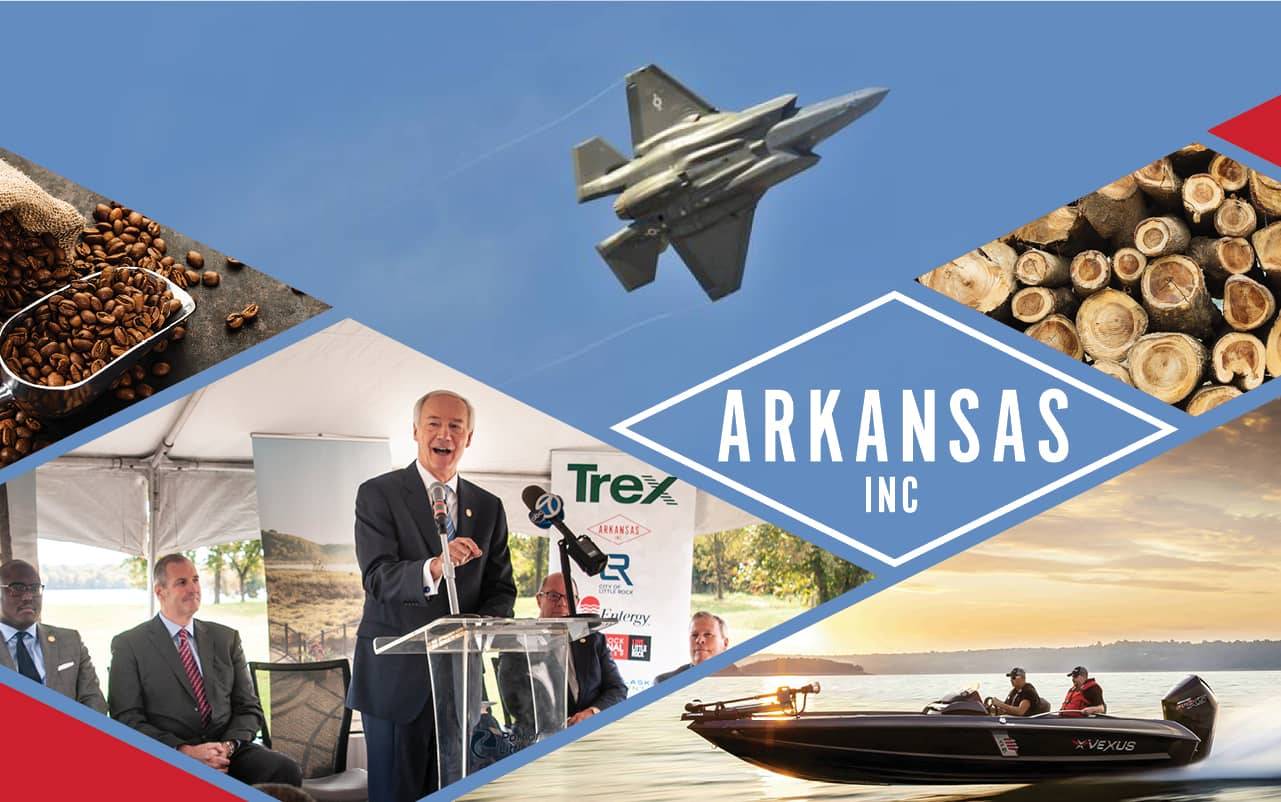 Back to the Main Blog