Arkansas Touts Aerospace Strengths at Paris Air Show
August 15, 2019
Arkansas has a rich history in aerospace and defense manufacturing, and the industry continues to grow here. The aerospace industry employs nearly 10,000 people in the state, with exports totaling $1.8 billion in 2017. For reference, that's 27% of Arkansas' total exports.
Arkansas is home to multiple aerospace and defense companies, including major players like Dassault Falcon Jet, Aerojet Rocketdyne, and Raytheon, as well as innovative, niche firms, like Galley Support Innovations, and Ozark Integrated Circuits.
With five military installations across the state, Arkansas also has a strong military presence. The Little Rock Air Force base is notable for its "Center of Excellence" that trains C-130 aircrew members from the Department of Defense, Coast Guard, and 47 allied nations.
To support the industry's presence in the state, a delegation from Arkansas attended the Paris Air Show in June. The Paris Air Show is the largest aerospace event in the world, hosting a total of 2,450 companies and 316,000 visitors from around the world.
Our delegation's goals were to engage industry leaders and to promote Arkansas as a ready and welcoming home to aerospace and defense companies. The Arkansas team included representatives from the Arkansas Economic Development Commission, our major airports, local officials and private sector executives. At the head of our group was Governor Asa Hutchinson, who is a dedicated advocate for the aerospace and defense industry in Arkansas.
During the air show, Lockheed Martin announced an investment of $142 million into their Camden, Arkansas, facility at the Highland Industrial Park. This investment will create a total of 326 new jobs, several of which will come from the industrial park's partnership with Southern Arkansas University Tech that provides an available and educated workforce.
Lockheed Martin is a global security and aerospace leader, and their investment in our state illustrates that fact that Arkansas continues to be both a strong player in the aero-defense industry and a committed partner, ready to assist expanding businesses.
Aerospace and defense companies, like the ones represented on the map below, are thriving here because Arkansas offers the four components that growing companies need: industry-ready properties, a skilled workforce, competitive business climate, and committed leadership that begins with Governor Hutchinson.
The future of Arkansas' aerospace and defense industry is bright. Our team will continue to work with our valued partners in the industry to grow the sector in Arkansas. Upcoming industry events for our team include the 2019 NBAA Business Aviation Conference & Exhibition and the 2020 Farnborough Air Show.
Visit our aerospace and defense industry page for more information about growth opportunities for your company in Arkansas.


Blog post contributed by:

Clint O'Neal

Executive Vice President of Global Business
Arkansas Economic Development Commission
Little Rock, Arkansas
Email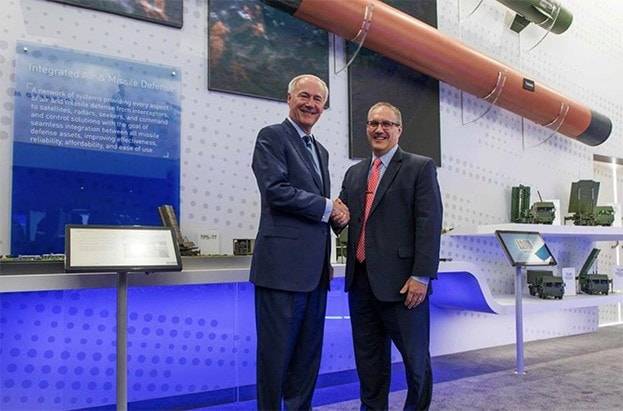 Back to the Main Blog