AEDC on the Air: Arkansas Inc. Podcast in 2021
December 29, 2021
Arkansas is filled with experts and leaders in a wide range of industries who help drive the Natural State's economy. Across nine episodes in 2021, these industry leaders have shared their insights and knowledge on the Arkansas Inc. Podcast.
The Arkansas Inc. Podcast has hosted experts in community development, the timber industry, international business, entrepreneurship, healthcare, and more during 2021. These experts have provided an inside look at their industries and made the case for why Arkansas is a great place to do business.
On the first episode of the Arkansas Inc. Podcast in 2021, AEDC Director of Community Development Matt Twyford and AEDC Director of Rural Services Becca Caldwell discussed the role that their divisions play in supporting local communities in Arkansas and driving economic development. "I think that community development and economic development kind of go hand in hand. You really need one in order to have the other," said Twyford.
Both Twyford and Caldwell outlined the services and programs that their respective divisions provide for community partners. The Community Development Division serves as the "face" of AEDC for local communities, according to Twyford, assisting communities with identifying issues and providing resources and solutions for these issues. The Rural Services Division administers four grant programs: the Rural Community Grants, the County Fair Building Grant, the Rural Services Block Grant, and the Wildlife Education Grant.
In May, the Arkansas Inc. Podcast highlighted Economic Development Week and featured a roundtable of guests, including Brad Lacy, President and CEO of the Conway Area Chamber of Commerce; Graycen Bigger, Executive Director of the Northeast Arkansas Regional Intermodal Facilities Authority; and Rob Sitterley, President and CEO of the AR-TX Regional Economic Development Inc.
Dr. Matthew Pelkki of the University of Arkansas – Monticello joined the Arkansas Inc. Podcast in June to discuss the timber and forest products industry in Arkansas. An expert in the timber industry, Dr. Pelkki holds the George H Clippard Endowed Chair of Forestry at the School of Forestry, Agriculture, and Natural Resources at the University of Arkansas Monticello.
Pelkki said that Arkansas has the workforce and resources to see continued growth in the timber industry. "We're well-positioned in the central United States. As I mentioned, we've got a really good quality workforce, and our resource base is going to permit sustainability," he said.
"The other real advantage, I think that Arkansas has over the rest of the South is, is that we've got a lot of natural pine. And that natural pine is often 40 to 60 years of age. We've got tremendously close growth rings on some of that timber so it's producing really, really high-quality timber," Pelkki said. "And the lumber coming from it is also very high quality, a lot of knot-free, very tight grain timber, that's going to rank in some of the highest grades of lumber production."
International trade, specifically between Arkansas and Asia, was the focus of the Arkansas Inc. Podcast episode in July. Yang Luo-Branch, the founder and president of the Arkansas Association of Asian Businesses, and AAAB Board of Director member Ameen Pabani joined the podcast to discuss the trade opportunities that exist between Arkansas and Asian businesses.
The Arkansas Inc. Podcast highlighted minority and women-owned businesses in Arkansas in August, hosting AEDC's Minority and Women-Owned Business Enterprise Director Esperanza Massana-Crane and leadership expert Jon Harrison.
During the episode, Massana-Crane highlighted the resources the MWOBE Division provided, including its free business certification, a directory of minority and women-owned businesses, and a range of programs and trainings offered year-round.
Small business and entrepreneurship in Arkansas was the podcast's topic in September, spotlighting the recently-created Small Business and Entrepreneurship Development Division at AEDC. This episode, featuring Conductor Managing Director Jeff Standridge, focused on the resources that Arkansas provides for small business owners and entrepreneurs and why Arkansas is an ideal location to start a new business.
"Arkansas is a want-to state. We want to support entrepreneurs. We do a good job of supporting entrepreneurs and small business owners…and I think that makes us attractive in and of itself," Standridge said.
Gov. Asa Hutchinson joined the Arkansas Inc. Podcast in October to discuss the economic development efforts and wins during his administration. Since Hutchinson came into office in 2015, AEDC has signed incentive agreements with more than 500 new and expanding companies, creating approximately 25,000 new jobs for Arkansans.
"It's [economic development] been important because I see that as the linchpin of our success, whether you want to improve education, you need to have a growing economy," said Hutchinson. "If our economy is growing and expanding, and because of that, we have more people working with better paying jobs. And so I see that as just critical to the wellbeing of our state."
In November, Dr. Cam Patterson, chancellor of the University of Arkansas for Medical Sciences, talked healthcare and its impact on economic development in Arkansas. Part of Patterson's mission at UAMS is attracting and retaining top medical talent for UAMS institutions, and he said Arkansas' amenities and natural resources are a major draw for persuading talent to put down roots in the Natural State.
"What we find is that if we can convince people to come here and see the state, get them to come to Little Rock, get them to see Northwest Arkansas and all the great things that are going there, to appreciate the fact that you can be in any part of the state from Little Rock within about three hours, and that there's so much to do, especially in terms of outdoor activities, it becomes a much easier sell," said Patterson.
For the final episode of the Arkansas Inc. Podcast in 2021, AEDC Deputy Director Clint O'Neal, AEDC Director of Business Development, and AEDC Senior Project Manager Jack Thomas discussed the economic development projects and trends in Arkansas over the past year.
During this discussion, O'Neal, Story and Thomas highlighted projects, such as a new Trex Company facility at the Port of Little Rock, a Dansons USA pellet mill, Hytrol's Fort Smith expansion, and many more. Tax cuts, talent recruitment, and workforce development were also major trends for 2021 in Arkansas.
The Arkansas Inc. Podcast will return in 2022 with more industry leaders and subject matter experts to discuss cutting-edge trends in Arkansas business. Subscribe to the Arkansas Inc. Podcast to catch each new episode.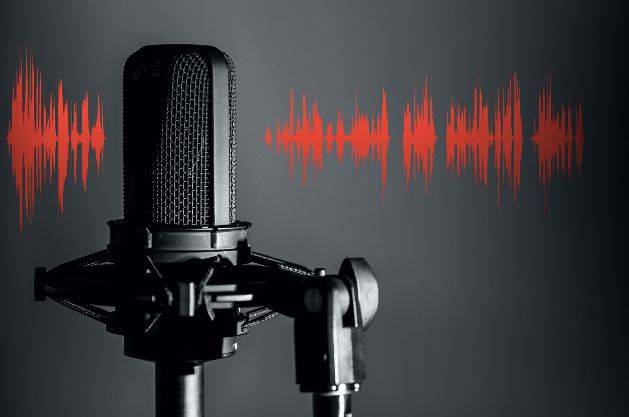 Back to the Main Blog